Any motorcyclists

07-13-2007, 08:02 AM
JK Freak
Join Date: Mar 2007
Location: AZ via AK, MN, MA, CA, etc!
Posts: 532
Likes: 0
Received 0 Likes on 0 Posts

---
:sad:
Did that one to my wife just after we were married when we were in an apartment. After a couple of months - and many hints (sorry ladies - not a mind reader) - I was provided an ultimatum. Bikes or her - one or the other would not be staying IN the house. Didn't figure I could make an additional room on the exterior of the apartment for her so...
I respectfully complied...the bike moved to the curb
---
Last edited by AZToad; 07-13-2007 at

08:04 AM

.

01-08-2008, 05:25 AM
JK Newbie
Join Date: Oct 2007
Location: South Riding, VA
Posts: 97
Likes: 0
Received 0 Likes on 0 Posts

---
This thread has been dead for a while, but I was just searching for XD Enduro wheel stuff and happened upon it.
Started riding about 10 years ago on an FZR600. Rode that thing to death, sold it and just picked up an '07 FZ 1000 in August last year. When I feel like saving some gas money, I commute on the bike.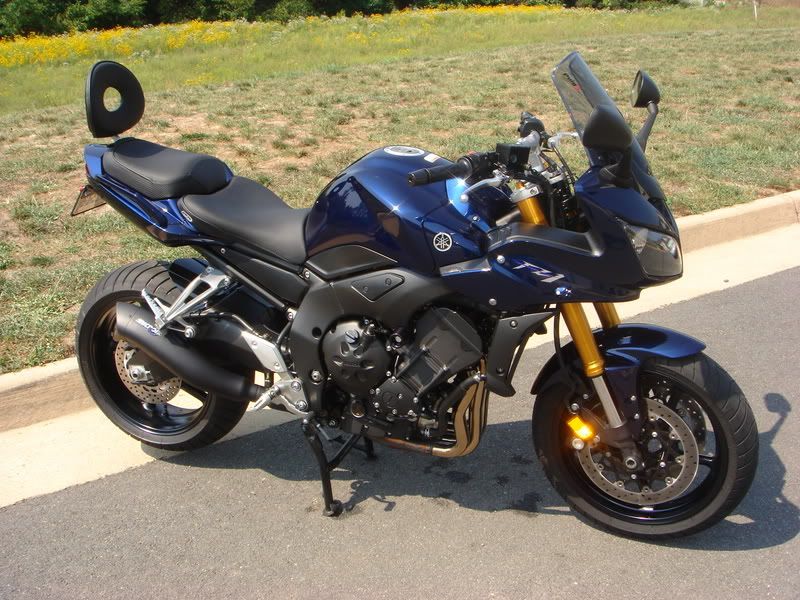 01-08-2008, 05:38 AM
JK Enthusiast
Join Date: Sep 2007
Location: Dawsonville, Georgia
Posts: 264
Likes: 0
Received 0 Likes on 0 Posts

---
Yeah I had two of the old Honda 750 4cylinders and one 550. My first wife had a '85 Suzuki GS550 (the cruiser style). I miss the bikes and still have my motorcycle license. Just can't find the money for another hobby right now.

01-08-2008, 05:38 AM
JK Enthusiast
Join Date: Sep 2007
Location: Mtn View MO
Posts: 207
Likes: 0
Received 0 Likes on 0 Posts

---
Heck yeah... I'm another Honda 50 guy... rode that from 2nd grade to 5th, then a 93 CT-70 up to college, 2000 Rebel 250 for a while in school, then a 2006 Aero 750 followed by this 2003 VFR. Sold the VFR this fall after my mileage went from about 13k/year to 1k all spring and summer following the birth of my son. I still want to ride, but no time.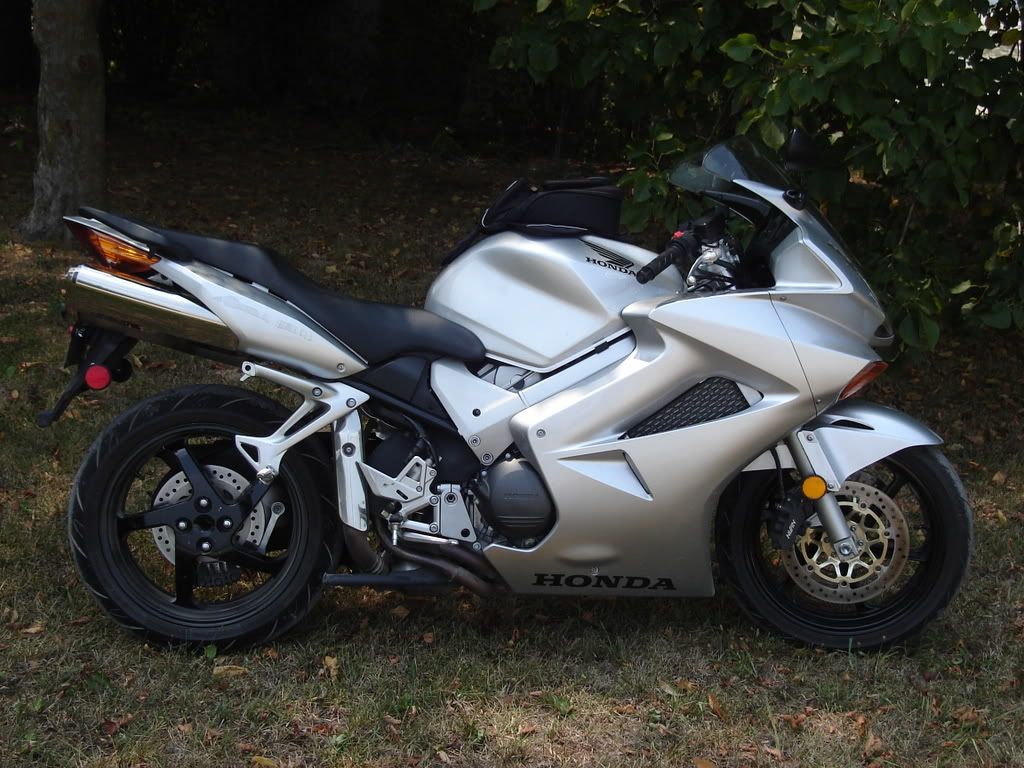 01-08-2008, 07:47 AM

---
I've ridden for 35 years! Can'tlive without a bike!
I've had SO many Yam 1100's, 1100Magna, original 93 Kaw 900z1, lots of street trail, a few motocross (yz490 death machine) and a few Kaw touring bikes .
The past few years, I've been trading every spring (early march) I'll be putting my Strom on Ebay in about 6 weeks, but STILL haven't decided what to get this year. I'm thinking of going back to a 2nd gen FZ1, as in the post 2 or 3 above this. The FZ,so far, has been my all time favorite,Tho' I haven't been doing any long trips anymore (job change)
So, if anyone has suggestions for my "bike of the year", fire away!! (sorry, NO Harleys)
Right now, I have a 1000 V-Strom,no pics..... last year, I had a first generation fz1
here's a Kaw Voyager that I rode to Daytona Bike Week, about 5 or six years ago. All told, about 2300 miles, and I only stayed 3 nights
This pic tho', is from a trip to the Oshkosh airshow. Great time, got drowned, first time thru' Chicago on a bike



---
Last edited by dmerc; 01-08-2008 at

08:01 AM

.

01-08-2008, 07:51 AM