What's the 1 Thing You NEVER Go Winter Off-Roading Without?

01-31-2019, 12:41 PM
Platinum Sponsor
Join Date: Mar 2018
Location: Chicago, IL
Posts: 65
Liked 0 Times in 0 Posts

What's the 1 Thing You NEVER Go Winter Off-Roading Without?
---
Howdy, winter warriors. At Atturo Tire, the fresh powder and frigid temps across the Midwest this week have us itching to go out and play in the snow. As a result, we're wondering: besides the right tires, what is one thing you never go winter off-roading without? Let us know in the comments below!

02-01-2019, 07:30 AM
JK Junkie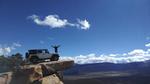 ---
besides the obvious proper warm weather clothes and footwear a long handled shovel is pretty freaking important. Of course a winch is important to as is a cell phone.. no way to name just one thing.

03-01-2019, 12:45 PM
JK Enthusiast
Join Date: Aug 2014
Location: Cedar Springs, MI
Posts: 168
Likes: 0

---
Some things are just "wheeling necessities" such as never wheeling alone, always having recovery gear, etc. So, in addition to your normal wheeling gear specific to winter... As someone mentioned already, a shovel is key to winter wheeling. Opinions will vary, but I like the small , folding, military style shovel. You can use the shovel head at a 90* angle from the handle and pull the snow from under the vehicle. A bigger shovel (in addition) is even better. But sometimes the small, folding shovel is more versatile. If you are in the back country, bring what you need to start a fire. If your rig breaks down, you may want some heat. There are so many variables to consider. How far from help you are wheeling will help decide what survival gear you should have as well.