Coax length

02-07-2019, 10:01 AM
JK Newbie

Coax length
---
Mounting an antenna on the spare tire bracket, (where you are not supposed to) then going along up to the front, thinking about above the rear view mirror, how short of coax can I get away with, without it pulling tight, 2018 jk 2 dr
looking at a president mickinley ssb cb.
It is recommended less than 13 ft

02-08-2019, 01:15 AM
JK Jedi Master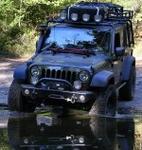 ---
My background? I spent nearly a quarter century maintaining and flying (as a crewmember) the EC-130E Airborne Battlefield Command and Control Center aircraft. During that time I was one of the lead government representatives with Lockheed Martin on the upgraded installation of the 30 HF, UHF, VHF, FM and SATCOM radios. Never at any time did anyone ever ask, "Is that coax the proper length?"

02-11-2019, 08:00 AM
JK Jedi Master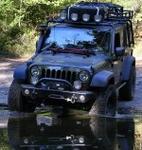 02-11-2019, 10:15 PM
JK Enthusiast

---
What an awesome photo (not to mention the amazing memories you must have). A brother of mine was an Airborne Ranger and had a few stories to tell about the C-130. It must be something to be aboard one.
PS. I had a bad one liner about using 17' of rg-58 to the CB in the cockpit but I think I should just let the bad humor pass.

02-12-2019, 01:06 AM
JK Jedi Master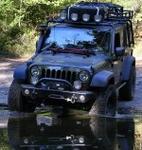 ---

02-12-2019, 07:11 AM
JK Newbie

---
My brother was in traffic control in the Air Force,
33rd combat communications, then before he retired he was the tower chief at Tinker AFB, I don't think he knew much about how it all worked, but he talked on the radio a lot

02-12-2019, 10:40 AM

---
I used an 18 ft coax cable on mine. Has enough of a loop between the tailgate and rear of the roll bar to open the tailgate. Not much extra left over. Works fine.

Woops, that's for my 4 door, I see you have a 2 door so you won't need as much.