Jeeps in beautiful places

01-02-2008, 08:26 AM
JK Enthusiast
Join Date: Mar 2007
Location: Austin, Texas
Posts: 326
Likes: 0
Recieved 0 Likes on 0 Posts

Jeeps in beautiful places
---
lets see Pic action or not of your Jeep in the beautiful places that they take you too!

(looking for great natural desktop shots)

01-02-2008, 08:53 AM
JK Junkie
Join Date: Mar 2007
Location: Mount Carmel, PA
Posts: 3,122
Likes: 0
Recieved 0 Likes on 0 Posts

---
Here's some poser shots from the lower observation point at Grandfather Mountain, NC. We wouldve loved to get some pics from the top points, but the top half of the mountain was closed all week due to high winds. These are from our Honeymoon last month.

01-02-2008, 09:55 AM
JK Jedi
Join Date: Apr 2007
Location: Foresthill, CA
Posts: 5,253
Likes: 0
Recieved 0 Likes on 0 Posts

Remember to air down first
---
It was really pretty.
We got stuck & had snowshoers help pull us out by means of a tow rope & a game of tug of war-
I wish I could have gotten a picture- of that but I had to drive and the other half was pulling...
The problem was is that we didn't air down prior to messing in the deep stuff.
We weren't stuck in this first one- but oddly we were in the second & 3rd shots below- the drivers side sunk & because it wasn't aired down we lost traction.
What seemed about 15 lbs of tire pressure later combined with man power-we got out lickettee split.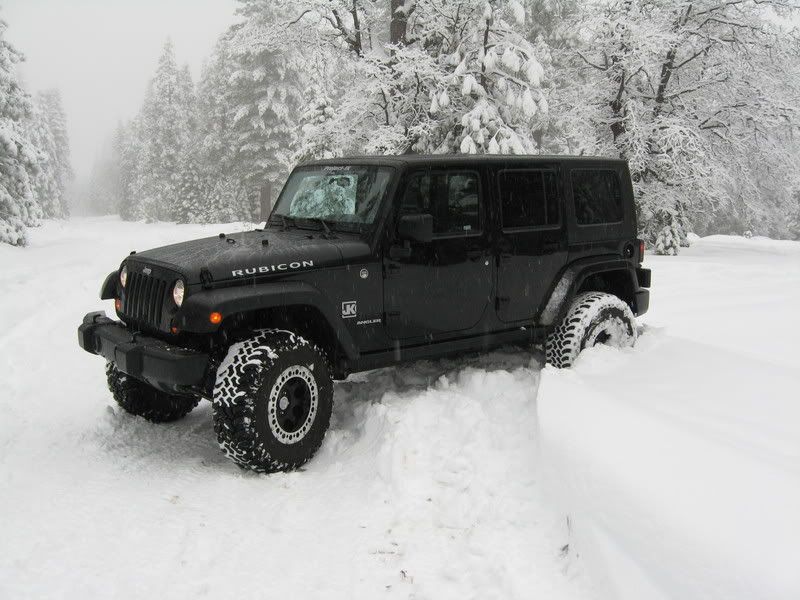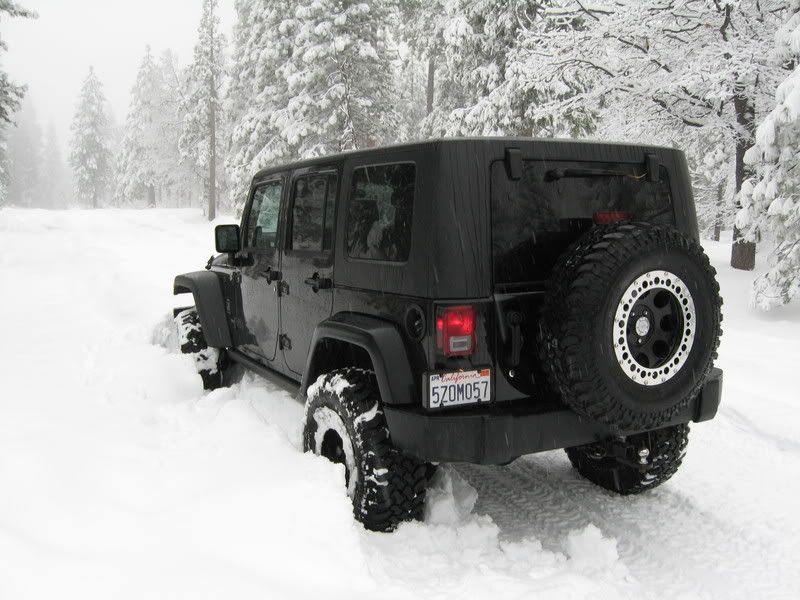 I thought this was a cool shot: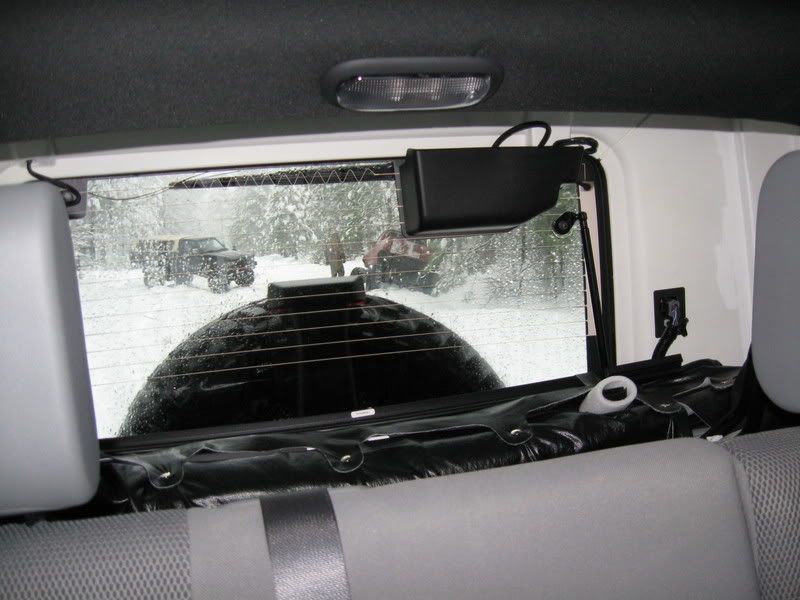 01-02-2008, 10:18 AM

---
My JK when I first got it, down at South Padre Island!
My JK, and my dad's TJ at a look out point in the Smoky Mountains!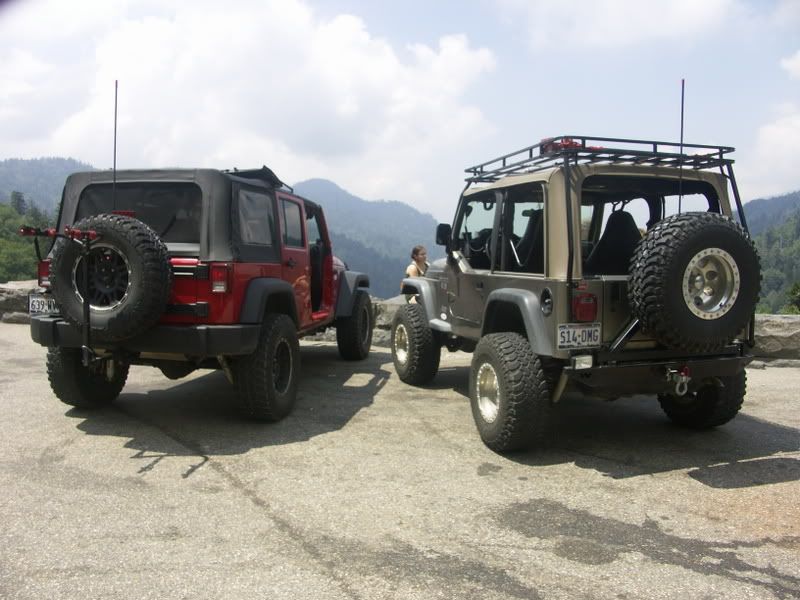 Mconnells Mills with my JK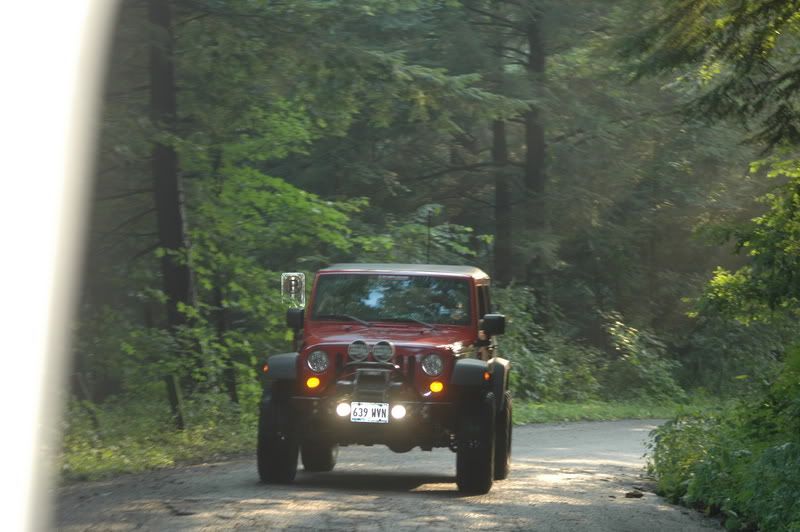 My buddies JK(2dr) and my JK in Blum traversing the mini mountains.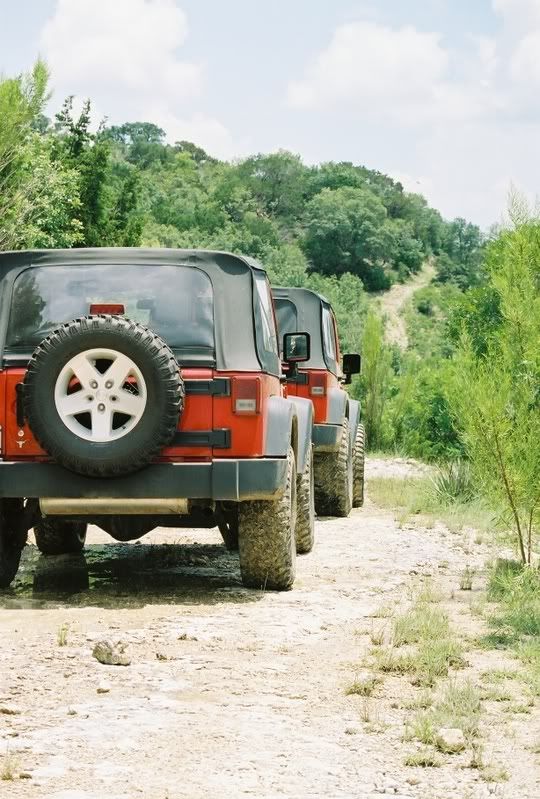 Blum agian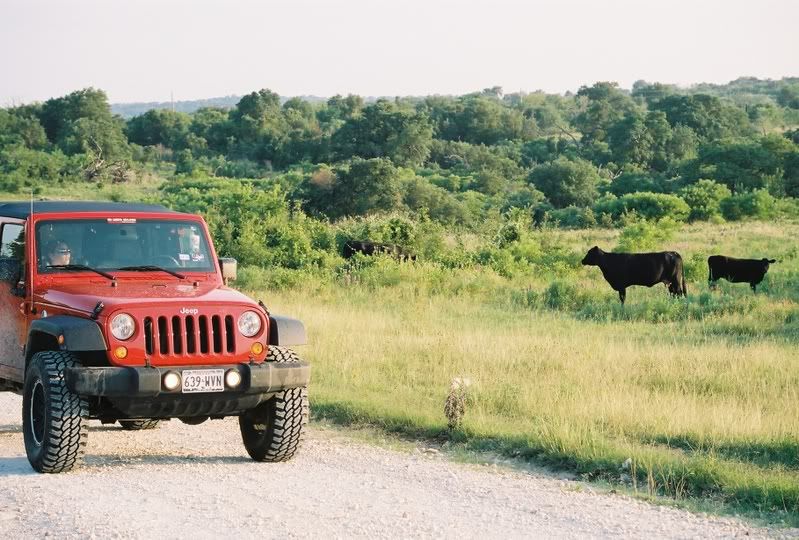 Blum