Showing off my Superwinch EXP Lemon

01-31-2019, 04:04 AM
JK Newbie
Join Date: Jan 2019
Location: Madison, AL
Posts: 9
Thanks: 0
Thanked 0 Times in 0 Posts

---
Originally Posted by
JKUsport16
Man that is a shame and very concerning. I have a Superwinch EPi 9.0
I bought new in 2011 and it's a beast....never failed, never had to do anything
to it. I've used it around the farm and on trails from Moab and Colorado to
Kentucky. Not like it's a small thing you can just pick up and return very easy.
I'm watching this very close to see if the company makes it right!
They have said they will fix it. They require the customer to pay to ship it back though. Not really acceptable and not on par with competitors. Also, not one email Iíve ever sent them has been responded to. Have to call every time. So nothing they say is ever documented etc. Another sign of poor customer service.
The shop I bought it from is having a hard time even getting their vendor to assist, because they know that no matter what, Superwinch will not issue a refund. And at this point, with confidence lost in the product and the company, I donít even want it.
---
Last edited by memcdowe; 01-31-2019 at

04:13 AM

.

01-31-2019, 06:28 AM
JK Jedi
Join Date: Jun 2013
Location: Willow Park, TX
Posts: 4,083

---
You want an example of what should happen here? Years ago, my jeep had a Smittybilt XRC rear bumper with tire carrier on it. It was an earlier model that had the whole "tire carrier works loose and swings wide open while driving" issue. Smitty's first "fix" to this issue was to install some bushings in the handle assembly and add a bracket. Upon my first inquiry with them, they immediately sent me the new parts for the "fix". Well, after installing those parts, I still had an issue as it was so tight I could no longer lock the handle in place. They asked for pictures and a short video, and upon seeing those, immediately just said "we're going to ship you a brand new bumper and tire carrier. Just do what you please with the old one". Less than a week later, I had a brand new $900 bumper and tire carrier sitting on a pallet delivered to my door. I didn't even have a receipt/proof of purchase for this product cuz it was on the jeep when I bought it from the dealer.

What should happen in this particular situation, what I'd expect as a consumer, is that you send them pictures and videos of the issue, they determine it's a failed unit, and they warranty the item by shipping you a brand new unit. If they want the old unit returned, they should pay to have it shipped back. Period. I do not think that your expecting too much. I agree that YOU should not have to pay to ship it back unless it was something that YOU broke and were asking them to fix. That does not seem to be the case here.

I will say I've never heard bad commentary about Superwinch products before, and they've been around a long time. I think you just got unlucky with the unit you received.....but the customer service you're receiving is definitely sub-par.

02-01-2019, 12:12 AM
JK Jedi Master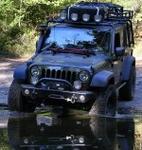 ---
1. It is pretty standard practice in business to require a person requesting warranty repair to pay for return shipping. Yes, some companies do sometimes pay, but warranty almost always specify customer pays. And, yes, a winch is heavy and shipping will be expensive. Which is why the manufacturer shouldn't ever ship bad ones out.

2. It is also pretty routine for a business that sells you a defective product--the vendor who supplied a third party product--to take it back if it's defective. Yes, your shop is being super nice to you and SuperWinch isn't, but that shop should take the winch back and refund your money or replace it. They should deal with SuperWinch because they have more leverage to tell them they won't carry their products anymore if they won't honor the warranty on an out-of-the-box defective product.

3. I've found that Amazon is pretty receptive to paying for return shipping when it's "their" error--such as a bad product from the get go. I understand wanting to support a local shop, but they, too, are failing you.

4. If you want Warn-level of service, buy Warn products. Americans are very quick to buy cheaper products, ignoring that great customer service also costs money.
---
Last edited by Mark Doiron; 02-01-2019 at

12:15 AM

.

02-01-2019, 12:37 AM
JK Newbie

---
I agree with this....like I said I would put my Superwinch EPi 9.0 up
against any Warn winch. I would like to hear form people who have
bought Superwinch in the last 5 years to see how theirs have held up?

02-01-2019, 06:30 AM
JK Junkie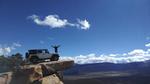 ---
Mark Doiron is spot on. Leg work should be on the shop you bought it from which is one reason some people pay more to buy from a local brick and mortar store. I guess if they did not want to pay the return shipping they could pull it apart and fix it themselves. Winches are not rocket science. I had never had a winch apart and ran mine into an immovable object which required me to rebuild it and Warn had all the parts to me in a day or two. If you are not going to send it back at least pull it apart and see what the issue is as they are not that difficult to repair.

02-01-2019, 06:40 AM
JK Junkie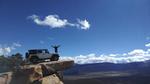 ---
I watched the video again and it actually sounds pretty normal I would go and use it. remember you are not supposed to power out very much you should be freewheeling pulling the cable/rope out. When it was being pulled in it sounded about like every winch I have ever heard sound like.

02-05-2019, 01:30 PM
Super Moderator
Join Date: Jun 2011
Location: Hendersonville, Tennessee
Posts: 10,672
Thanks: 0

---
I have had two winches from Superwinch. First was a Talon 9.5 iSR, and currently a Talon 12.5 iSR, which I believe the EXP replaced as their flagship winch. Both of them have performed flawlessly. Also know plenty of people with EPIs over the years that were great. It sounds to me like you just unfortunately got a lemon. I would return it and let them make it right. I know it is frustrating having to pay return shipping, but that is pretty common from manufacturers. If you bought it at a shop they should be handling this mess and making it right with you, but I wouldn't be afraid to let them fix it or replace it because they are good winches.

02-17-2019, 03:11 AM
JK Junkie
Join Date: Dec 2007
Location: Amherst, Ohio
Posts: 3,339
Thanks: 0
Thanked 0 Times in 0 Posts

---
For those that are comparing customer service to Warn here is my experience. I'm a dealer for Warn and we had a friend / customer experience an issue with a Zeon 10-S. Even for Warn, we/the customer had to pay for shipping back to Warn for them to inspect their product.
Long story short when installing the electrical they pinched a couple wires which were shorting out the control box causing the motor to not spool in/out. Warn found the issue, gave us a detailed description with pictures, fixed the control box and sent it back to us.