Checked Jeep's Build & Price Site Lately?

02-12-2018, 03:33 AM

Checked Jeep's Build & Price Site Lately?
---
2018 Golden Eagle Edition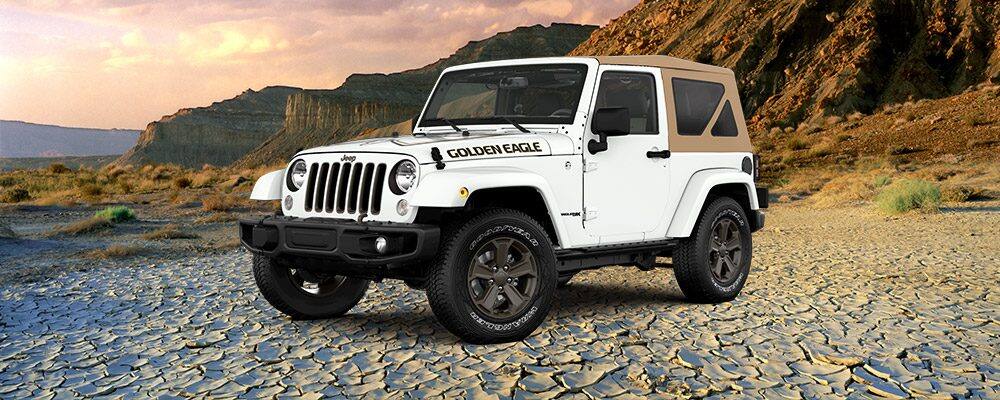 Source:
https://www.jeep.com/limited-edition...den-eagle.html
Left a little disappointed in the design of this jeep, there's only one color suited for a true Golden Edition wrangler. Black. Plus, one doesn't seem to be allowed to change the soft top color combinations. So Tan/Khaki would be the only option. However on can get the Golden Eagle in the half door option (2 & 4 doors) could add a bit more perspective the Golden Eagle's design.
Over all, I think they should have taken our lead on this and powder coated the coils to match the golden accent. Left limp about the wheels selection too. But then again, The above image is a computer generated image. So the jeep will have profound difference in appearance if seen up close.
---
Last edited by TrailBadger; 02-12-2018 at

03:46 AM

.

02-12-2018, 06:25 AM
JK Jedi

---
I personally think all the special editions are overrated as they are just superficial changes (decals, accents, and whatnot......not worth the costs), but I think that white with tan top and the eagle decal looks really nice tbh. I like it better than any of the other special editions I've ever seen.