JK Prices At Dealers

01-23-2018, 06:13 PM

JK Prices At Dealers
---
I'm guilty as many of the Jeepers of ogling the new JL Wrangler and kind of putting the JK on the back burner. Sorry .....I apologize!

While doing a little research on the JK's recently still at the dealers I was surprised to see that the prices haven't dropped at all and there are practically no rebates and/or incentives to get those leftovers sold.

The largest Mopar/Dodge dealer in the nation has almost no JL's on the lots at all and are not really trying to push out the JK's.......I don't get it.

Maybe a little later in the overhead not selling dealers might change their tune.

01-23-2018, 06:37 PM
JK Junkie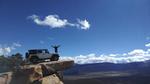 ---
Check out the 4th largest ram dealer Dennis Dillion they are blowing jk's out. So is the largest cdj Dave smith. Dennis Dillion posts their best price but Dave smith makes you call. I have bought from both places and both are the real deal.

01-23-2018, 10:37 PM

---
I'm looking to get a Wrangler so I was really hoping that with the introduction of the latest & greatest JL Wrangler that the JK Wrangler would be discounted so that the dealers could blow them out of their inventory.

01-24-2018, 06:21 AM
JK Junkie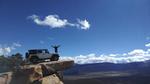 ---
---
Last edited by jadmt; 01-24-2018 at

06:33 AM

.

01-24-2018, 07:26 AM
JK Newbie
Join Date: Dec 2017
Location: Suffolk, VA
Posts: 28
Likes: 0
Received 0 Likes on 0 Posts

---

02-02-2018, 02:09 PM
JK Newbie
Join Date: Nov 2016
Location: york
Posts: 58
Likes: 0

---
Bournival in Portsmouth NH is discounting most JK's $3000. - the most I've heard - and they have a large inventory. Check them online, but it doesn't look like all their stock is listed. In searching for a friend, these seemed to be the best prices I could find for Mid- and Northen New England.

I have bought there.