So what do you not like about your JK?

02-01-2019, 12:19 AM
JK Jedi Master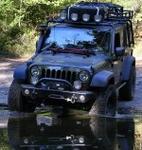 ---

02-05-2019, 11:49 PM

---
What I don't like about my JKU it's a mall crawler DD and not
my 2000 TJ rock crawler that was totaled 3 months ago.......
Then again that's one of the things I like about it too


02-07-2019, 03:30 AM
Super Moderator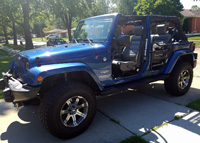 ---
I got this for the lighter loads from Home Depot. You can strap 4x8 sheets of plywood on it with a couple ratchet straps holding the boards to the spare.

02-14-2019, 12:54 PM
JK Enthusiast
Join Date: Feb 2013
Location: Essex County, NJ
Posts: 297
Likes: 0
Liked 0 Times in 0 Posts