Why so pricey?

02-08-2019, 09:24 PM
JK Junkie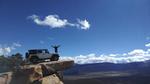 ---
The jl's Are light years ahead of 2008 jk's. I have owned 4 jk's including a 2018 Jk and while I have no desire to own a jl I see the advancements they provide so I understand why they would cost more.

02-09-2019, 04:28 AM
Super Moderator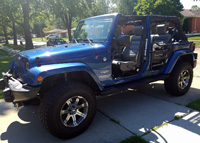 ---

02-09-2019, 05:43 AM
Super Moderator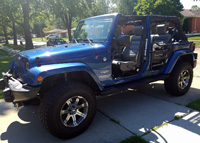 ---

02-09-2019, 05:50 AM
JK Junkie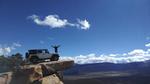 ---
you can buy JL's in the low 30's and rubi in the high 30's and low 40's all day long. I guess i don't understand why people complain about prices either you want one or you don't. There is nothing that says just because you can option a JL out at $60K that is all that you can get.
https://www.dennisdillon.com/new-veh...limited&page=1

02-09-2019, 09:59 AM
Super Moderator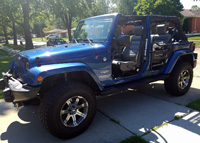 ---
Originally Posted by
jadmt
The link I posted above tells a different story from a dealership's perspective in regards to prices.
'A little aggressive'
But dealers say there might be another, more troubling factor affecting their ability to quickly sell the new JL Wranglers on their lot: price."I have the largest Wrangler supply I have ever had," said a dealer at a large store in the Midwest who asked not to be named. "That car has gone up in the last three years $12,000! These freakin' things are $55,000 now. I think that vehicle is price-sensitive, and I think they went a little far with the pricing. They were a little aggressive."
---
Last edited by Rednroll; 02-09-2019 at

10:23 AM

.

02-10-2019, 07:15 AM
JK Super Freak
Join Date: Jul 2008
Location: bay area, ca
Posts: 1,927
Likes: 0

---
Seems like everything is expensive these days. Houses, groceries, etc. All SUV snd truck prices are outrageous. Used market too. Thatís how it goes when the economy is how it is I guess.

02-10-2019, 07:34 AM
JK Jedi Master

Join Date: Feb 2008
Location: Maine
Posts: 12,516
Likes: 0

---
It has always been that way.
I recall my parents sweating and wringing their hands while in the bank setting up a mortgage for an $8,000 house. A new car was out of the question at $2600.
To go from an I-6 to a V-8 on a new car was the outrageous sum of $100.
Seems people struggled back then just as we do now.
---
Last edited by ronjenx; 02-10-2019 at

07:37 AM

.

02-10-2019, 08:08 AM
JK Super Freak
Join Date: Jul 2008
Location: bay area, ca
Posts: 1,927
Likes: 0

---
Agreed. And with consumer confidence so high and the love for SUVs so strong, dealers are enjoying huge hike ups. Theyíre raking it in right now. Itís a sellerís market so if youíre a buyer youíre going to have to pay up. Imagine what those payments will feel like when the economy turns and youíre stuck with that payment as your Jeep death wobbles on your way to work lol. No thanks.

02-11-2019, 06:42 AM

---
I had been shopping for a while, the jl coming out I believe lowered the price of some of the newer used jks, I got a used 18 jk the the dealer was asking 29,000 and I got it quite a bit cheaper when they got a load of jls in.
i had been looking at new, but all the dealers only had loaded down Jeep's with all the options, I was looking pretty much three options, track lock, a/c, and hard top.
no dealers around here had them and looked at you funny when you said you didn't want the other stuff

02-15-2019, 09:15 AM
JK Enthusiast
Join Date: Dec 2007
Location: Philadelphia, PA
Posts: 221
Likes: 0
Liked 0 Times in 0 Posts

---
I don't remember getting anything about a class action lawsuit for our Rengade, but it does have a transmission issue. Basically if I hit a tight corner too fast, the traction control light goes off and then it feels like it wants to stall, then the engine kicks back into gear a few seconds later. It's annoying, but I made a habit of just turning the stupid traction control off as soon as I do the parking break so I don't notice it anymore. One day when I'm in for service I'll try and remember to get the next software update too.

I was just a little pissy seeing the "low end" 2019 sport coming in at $36k just adding in automatic and a hard top. But yeah, looking at other brands all SUVs have cranked up prices. I guess it just is what it is. It's a conspiracy by the banks in bed with dealerships to get us to start leasing more, I tell ya.

Makes me wonder if we should look into something else like maybe a cherokee trailhawk? I like the newer look a lot better. Then I start thinking why not just spring for a lower end Grand Cherokee instead.

Spending my tax return already before I even have it.