If you had to pick

02-12-2019, 06:46 AM
JK Newbie
Join Date: Jan 2017
Posts: 9
Likes: 0
Received 0 Likes on 0 Posts

If you had to pick
---
Come spring Iím looking into getting a new set of tires. Iíve narrowed it down to the KO2ís and Mickey Thompson ATZ P3. Probably going to go with the a 295/70 or or 285/70. I have the stock mud terrain that my 2017 JKU Willyís came with. Being in Ohio with a light rain or snow they donít grip very well. I feel these two still have a pretty aggressive look. I think the JKUs came with KO2s now? Just seeing opinions out there.

02-12-2019, 08:18 AM
JK Junkie

---
Mickey's will be heavier but may last longer since they start with more rubber. I have the ko2 and they're good but I'm always looking for a new tire but the Mickey's weigh more than their worth on a daily driver IMO.

02-12-2019, 04:31 PM
JK Junkie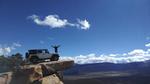 ---
I have experience with both I would get some cooper st maxx's.....I have owned the KO2's which are a great all around tire and my brother and another very good friend both have the ATZ P3 and also a great tire but they are loud on the pavement compared to the KO2's.

02-13-2019, 09:46 AM
JK Enthusiast

---
I have run all those mentioned and have settled on the Cooper SST Pros. They are on both mine and my wife's Rubicons and is the only tire I'll run now. (ps running 35's and 40's)

02-14-2019, 05:02 PM
JK Freak
Join Date: Dec 2011
Location: NJ
Posts: 634
Likes: 0

---

02-17-2019, 11:39 AM
JK Enthusiast

02-17-2019, 07:24 PM
JK Super Freak

---
Haven't had Mickey's but have had two sets of KO2s, one on a truck and one set on my Jeep. My opinion...you could do better offroad, but hard to beat onroad in snow, rain, etc., wear really well, and dead silent.