Tailgate Spare Tire Rubber Bumpers

12-30-2018, 11:35 AM
JK Super Freak

Tailgate Spare Tire Rubber Bumpers
---
I have Quadratec wheels on my JK with the same backspacing as AEV's wheels. When mounted on the tailgate, the spare sticks out enough that the rubber bumpers don't touch it, thus they do not provide any support. Does anyone know where to get longer bumpers or a hack to extend them?

Thanks!

12-30-2018, 02:11 PM
JK Junkie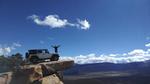 ---
just take a couple of golf balls and stick in the end of the rubber bumpers. A couple pieces of heater hose cut to length and shoved in the ends of the bumpers works also. I like the golf balls better tho lol.

12-30-2018, 02:22 PM
JK Junkie

---
I'm working down a similar solution. My issue is the nubs broke off why nubbers since I change them with changing wheels (stock vs AEV). I drilled the center of the nubbers out (pokey part was already broken) and put a hockey puck between the nubber and the MorRydetire carrier. Hockey pucks are cheap and then you just use a small rubber well nut on each side to secure the whole assembly to the jeep.

01-02-2019, 11:43 AM
JK Junkie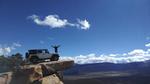 01-02-2019, 11:50 AM
JK Newbie
Join Date: Sep 2016
Location: Wichita Kansas
Posts: 19
Likes: 0

---
I had the daystars for about a day before they broke. They are cheap foam, I went with the rubber radiator house pushed over the factory pieces. No issues and been using that for about two years now.

01-03-2019, 04:15 AM
JK Super Freak