Tire size question

02-04-2019, 11:10 AM
JK Junkie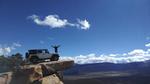 ---
yes Nitto makes one in 35x11.5-17 and of course some the best narrow tires are made by interco (super swamper). they have some tall ones in 10.5 that are true 35.5" tall tires. if you dont mind running 18" rims Toyo makes the mt and rt in 285/75-18 that is equal to a 35x11.5 tire actually taller than most 35's.
---
Last edited by jadmt; 02-04-2019 at

01:09 PM

.

02-04-2019, 11:51 AM
JK Junkie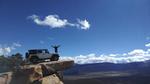 ---

02-18-2019, 10:03 AM
JK Newbie
Join Date: Feb 2019
Location: Monterrey NL MExico
Posts: 12
Received 0 Likes on 0 Posts

---
I read that the 34/10.5 R17 (BF all terrain) drive as stock, I think that is by the lighter weight, but it very expensive, so I probability would go to 285 75 17... I have 285 70 17, on Stock 17" Wheels , I just ordered the 2.5 inches lift kit, so my next tire could be that one...