AEV High Steer: Loose Drag Link

08-01-2017, 02:45 PM
JK Super Freak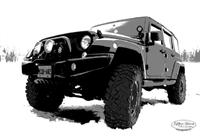 Join Date: Apr 2008
Location: Thunder Bay, Ontario
Posts: 1,262
Thanks: 0
Thanked 0 Times in 0 Posts

---
Originally Posted by
Peytoven
Get what ya pay for. I haven't had luck with any of the Crown parts I bought.

08-01-2017, 03:12 PM
JK Junkie

---

08-01-2017, 03:42 PM

---
I have a Crown knuckle, no issue.

08-01-2017, 04:46 PM
JK Super Freak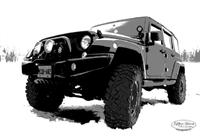 Join Date: Apr 2008
Location: Thunder Bay, Ontario
Posts: 1,262
Thanks: 0
Thanked 0 Times in 0 Posts

---
Originally Posted by
resharp001
Agree.....I tend to be hesitant with Crown myself, but on something that is just a hunk of metal.....no moving joint or anything, idk, might be worth the savings. I'd still look for a used factory, but then I'd probably be willing to give the crown a try as a plan B. If you were running hydro assist or doing King of the Hammers I'd say no.....lol.
Thought the same when I bought Crown D44 front axle shafts, alas I snapped both at the splines within a few minutes of each other.. And I wasn't even pushing it.

08-02-2017, 11:40 AM
JK Newbie
Join Date: Oct 2015
Location: Durango, Colorado
Posts: 44
Thanks: 0
Thanked 0 Times in 0 Posts

---
f it I'm doing it live. Ordered a crown knuckle. I ain't running the Baja 500 or king of hammers haha. All I need is a perfectly matched knuckle with a smaller drag link hole. I want this done easy and cheap. Stay tuned for my probably okay, potentially disastrous decision. Wish me luck




08-09-2017, 09:36 PM
JK Newbie
Join Date: Oct 2015
Location: Durango, Colorado
Posts: 44
Thanks: 0
Thanked 0 Times in 0 Posts

08-10-2017, 05:16 AM

---
Originally Posted by
Peytoven
Got the crown knuckle installed today. Went very smoothly. Drilling out the 7/8" was a little tough but I got it straight and the AEV sleeve went in nice and snug. The Crown Automotive knuckle appears to be an exact match to the stock knuckle so I am happy. Thanks for the input guys! <img src="https://www.jk-forum.com/forums/attachment.php?attachmentid=674014"/><img src="https://www.jk-forum.com/forums/attachment.php?attachmentid=674015"/>
Nice job
Thread
Thread Starter
Forum
Replies
Last Post
Posting Rules
You may not post new threads
You may not post replies
You may not post attachments
You may not edit your posts
---
HTML code is Off
---