Help: 6.4L JK with Icon Coilover Spring Rate

02-18-2018, 06:17 PM
JK Newbie
Join Date: Feb 2018
Location: Marysville
Posts: 6
Thanked 0 Times in 0 Posts

---
The coil is not hitting the stop nuts, it is a little hard to tell from this picture but it is up higher than the lower spring. I am also only running 35" tires. The goal here is to get the full use out of this suspension and not damage anything.
I did a little more research last night and have determined the following:
By spec the stock Rubicon should be 9.375" based on the measurement lcoations below: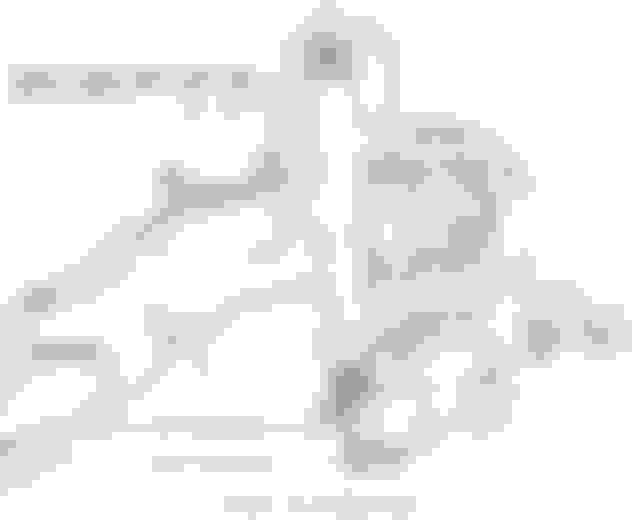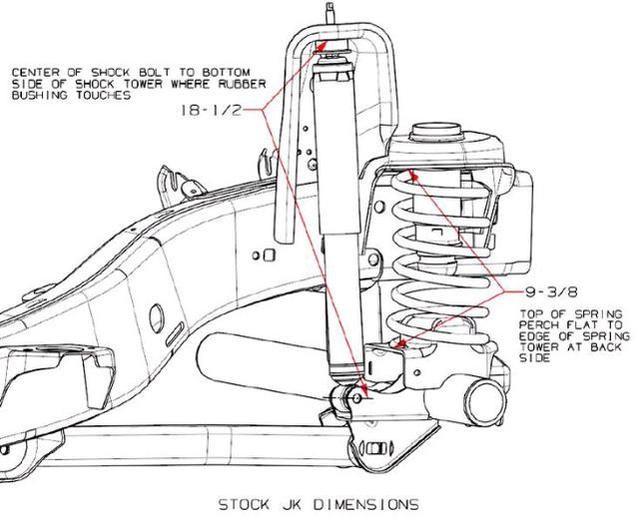 I went to the local dealership yesterday and took some measurements at the same location on some stock vehicles:
Vehicle #1: 4 Door Rubicon: 10.0"
Vehicle #2: 4 Door JK: 9.75"
Vehicle #3: 4 Door JK: 9.75"
I then measured my Jeep as it sits and it is 10.75". So my Jeep with the Hemi, winch and Icon suspension is only sitting 0.75" higher than a stock Rubi. That is definitely not the 1.75-4" that the Icon advertises.
I took a look on Icons site and they say that you cannot adjust the stop nuts more than 3.25"
"DO NOT PRELOAD THE COIL BEYOND 3.25" OF EXPOSED THREADS BETWEEN THE BOTTOM OF THE TOP CAP AND THE COIL ADJUSTER NUT. ADJUSTING PRELOAD BEYOND THIS SETTING WILL CAUSE THE COIL TO BIND AND DAMAGE WILL OCCUR TO COILOVER AND/OR VEHICLE."
My coil adjuster nut is near 3.25" right now, with that said I believe that I definitely need to get higher spring rates for the two coils
Effective Spring rate = ( Rate 1 X Rate 2) / (Rate 1+ Rate 2)
Stock Icon Effective Spring Rate = (350 X 200) / (350 + 200) = 127.27
I then measured from the resting position to full droop and found that that travel distance is 7.27"
By calculation only and this could be a little off since there is a pre-load on the springs, the force is (7.27" X 127.27) = 925.25 lbf per side.
For example if I want to get a 3" lift out of this system, and there are infinite combinations here, then I would need something like a (375/425) combination. Am I way out here in left field?
---
Last edited by Covalent; 02-18-2018 at

06:54 PM

.

02-18-2018, 07:02 PM
JK Newbie
Join Date: Feb 2018
Location: Marysville
Posts: 6
Thanked 0 Times in 0 Posts

---
Originally Posted by
Ryan0260
So how bad is the front sagging? I run the stage 2 ICON coilovers, but they are the 4.5" -6". There is zero sag and plenty of adjustment if that was even an issue. Their coils are made by Eibach, so finding a different rate should not be a huge deal. Call Scott at ICON and get his input.

My kit came with huge bump stop extensions which severely limited travel, so I ditched them when I swapped in my PR44. I am using tje Dynatrac bump stops and all is good now.

What size tires are you running? I thing the kit you have on your JK is really suited for 35" tires and under.
I am running 35" tires and with this suspension I am only getting 0.75" of lift with the nuts turned down to almost the max amount of 3.25" that Icon recommends. I believe I need higher rate coils for sure.
How high did your 4.5-6" Icon raise your rig?

02-19-2018, 07:28 AM
JK Jedi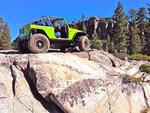 Join Date: Oct 2010
Location: Southwest Reno, NV
Posts: 5,034
Thanks: 0

---
I would wait to figure what you need until you can set the shocks at zero preload with them charged at 150 psi and see how they sit on the jeep because preload and the pressure will have an affect on the coil rate you need. Right now the rates you are suggesting seem high but you also have a 10" shock which would have to take a larger rate to allow for up travel.

02-19-2018, 10:11 AM
Super Moderator
Join Date: Jun 2011
Location: Hendersonville, Tennessee
Posts: 10,650
Thanks: 0

---