Rear locker won't unlock!!

08-01-2017, 06:22 PM
JK Newbie
Join Date: Aug 2010
Location: Portales, NM
Posts: 4
Likes: 0
Liked 0 Times in 0 Posts

Rear locker won't unlock!!
---
Went wheeling this weekend used the rear locker and when I was done it didn't disengage. I used a screwdriver to unlock it. The lock plate moved over to the right but it still felt locked. Got home and jacked it up and spun the rear wheels and the both turn the same way. That means it's still locked right? I have the rear cover off but can't see anything wrong. Any ideas

08-01-2017, 06:28 PM

---
If it's on a lift and in gear (6-speed) or park with the emergency brake off you shouldn't be able to spin the tires if it is locked. If it is unlocked they will spin opposite (spin one and the other will rotate opposite direction) at the same speed.

08-01-2017, 06:45 PM
JK Newbie
Join Date: Aug 2010
Location: Portales, NM
Posts: 4
Likes: 0
Liked 0 Times in 0 Posts

---
I have the rear jacked up on stands and the transmission in neutral. It's an automatic. I spin them and they spin the same direction. What could be keeping the axle locked

08-02-2017, 05:11 AM
JK Junkie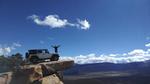 ---

08-02-2017, 07:10 AM
JK Super Freak
Join Date: Oct 2010
Location: East Meadow, NY
Posts: 1,441
Likes: 0

---
Your magnetic actuator thingy is probably toast. You can replace part now I believe. It involves removing the carrier bearing on that side though. I'll try and finds. A link to the part number

08-02-2017, 07:24 AM
JK Super Freak
Join Date: Oct 2010
Location: East Meadow, NY
Posts: 1,441
Likes: 0

---

08-02-2017, 04:01 PM
JK Newbie
Join Date: Aug 2010
Location: Portales, NM
Posts: 4
Likes: 0
Liked 0 Times in 0 Posts

---
Thanks jadmt and JKZinger I'll be less nervous driving it home tomorrow. Thanks for the info and the link Monte417. That might be the quickest fix. I'll see What the shop says. Thanks again guys