Rock Krawler 3.5 in flex lift with Bilstien shocks, how's the ride.

10-10-2017, 07:20 PM
JK Newbie
Join Date: Feb 2016
Location: Cheyenne,Wyoming
Posts: 24
Thanks: 0
Thanked 0 Times in 0 Posts

Rock Krawler 3.5 in flex lift with Bilstien shocks, how's the ride.
---
I'm looking at buying the rk flex 3.5 with the bilstien shocks and would like to hear from anyone that has it. Would like to know how they like the way it rides. Any other info would also be helpful. Thanks

10-11-2017, 05:43 AM
JK Junkie
Join Date: Jun 2013
Location: Willow Park, TX
Posts: 3,147

---
You're going to get a lot of people telling you to get something different. There are a lot of RK haters here. I'm not going to tell you that that it's the best thing ever, or the worst thing ever. I have RK springs and an RK track bar. I'm content with them. When it came to control arms I went with Metalcloak as I prefer their DDM style bushings. You are only getting the two front lower control arms in that kit. Ideally you use the front lowers to position the axle, and front upper arms to adjust caster. You can do it with only the lowers as this kit is doing, but it's kinda cheating in that the position of your front axle will be dictated by your caster rather than setting your axle exactly were you want it. Not the end of the world, but still. Realize it's another couple hundred more if you went ahead and did it right with upper arms as well. I'd suggest spending a little time researching control arms and the differences between manufacturers.....if you're going to go with a kit that includes control arms or could see yourself completing the full set of arms later on.

Also note that kit does not include bumpstops or an adjustable rear track bar. The raised bracket in the rear will help, but your axle will still most likely be shifted about 1/4" offcenter.

Also realize that in addition to the suspension components, you should expect to be replacing your front drive shaft with a 3.5" lift. The factory one will fail at the TC side joint in time. at 3.5" you're most likely going to want a high steer kit (drag link flip) as well to help improve your steering. Presume you'll be adding larger tires too so consider tie rod and ball joint upgrades somewhere along the line.

All-in-all, a 3.5" lift is going to cost you more than you think when you're looking at upfront costs. Just keep that in mind. it's not as simple as thinking you're gonna spend $700, $1k, $1500, $2k or whatnot on suspension components, slap em on yourself and be done. All these little things start to eat up some budget, so plan accordingly.

I'd strongly urge you to consider Metalcloak if you can get past the price. Although I'm not a huge Synergy fan, when it comes to arms they'd be my 2nd choice as they're not using a DDM bushing for their joints as well.

I realize that a lot of decisions are based on budget. If you did indeed go with this kit, and wanted to do a full set of arms later on, there's nothing saying you couldn't buy a full set of MC or Synergy arms and pair them with the lift you have, selling the two lower arms you have to someone else. There are so many ways to skin a cat.

In regards to springs, I would definitely get a dual or triple rate coil.

10-11-2017, 06:28 AM
JK Junkie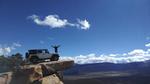 ---
I had that on my 14 jkur and it rode very well and flexed like crazy. I put a lot of highway miles on traveling to Moab every year, Colorado,the Rubicon trail and the dusy ershim. It traveled well at 80mph for hours on end and then did well on the trails. I did however have some issues with the rear coils sagging (2x) and elected to go with a different lift on my new rubicon. I did not use the RK control arms I used TF alpine control arms and they worked great.
---
Last edited by jadmt; 10-11-2017 at

08:07 AM

.

10-11-2017, 07:01 AM
JK Junkie
Join Date: Jun 2013
Location: Willow Park, TX
Posts: 3,147

---
I would just note....since you're asking about ride quality, the majority of "feel" is going to be influenced by the shocks you use and having proper caster, followed by springs, and then control arm joints.

The Blistein 5100s ride a bit rough, as most gas filled shocks will. I run FOX monotube shocks that are very similar in feel to the Blisteins. The ride is fine for me, but I can see how others might think it's too stiff. If you're one of those that are picky about a stiff ride, might look at an adjustable shock like Rancho RS9000, or go higher dollar with the Teraflex Falcons that allow you to easily adjust the ride via a simple dial.

10-11-2017, 07:55 AM
JK Jedi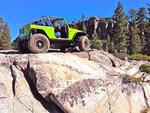 Join Date: Oct 2010
Location: Southwest Reno, NV
Posts: 4,929
Thanks: 0

---
Rock Krawler, Metal Cloak, Synergy, Teraflex or any other short arms are all going to have the same geometry as they all use the same mounting points on the frame and axle so there is no difference in ride from one company vs another. Joint the arms use will have an affect on ride quality in terms of cushion and vibration reduction. The factory joints are good at this and Metal Cloak and Synergy make the closest thing to a factory quality ride that have been designed for a lot of misalignment for long travel suspensions. Some arms are adjustable without removing them and is a nice feature when doing the install. Off Road evolution, Teraflex, and Synergy all have this option on arms they offer. Coils have a spring rate and dual and now tripple rate are all the rage. Most dual rates are designed so there is a dead zone (light rate) that expands as your axle droops to keep the coils from coming loose. Tripple rate coils are more of a marketing gimmik then anything. I am waiting for the quad rates to come out. Your vehicle weight and distribution will have an affect on ride as a light vehicle will ride a bit rougher then one that is really loaded down. like mentioned shocks will have an affect and the 5100's are a bit rough in my opinion and are more geared towards running faster off road. They are a good looking shinny shock that is relatively cheap and that is why most people run them. Your tires are also a big factory in ride quality and many people buy too heavy duty a tire thinking they need the strength but end up with a tire that wont flex and rides rough. A taller wider tire will make the jeep ride better as it widened track. At 3.5" of lift your steering is going to be light and a high steer drag link flip is generally recommended as well as a raised rear track bar mount and adjustable track bars. Basically everything under the body and above the axles is needed to be replaced, including driveshafts, to get a good ride from the lift height you are looking at which in reality will be more in the 4.5" range unless you are really armored up. Most kits give you more lift then advertised to compensate for armor and winch and all the other crap you can bolt on the the JK.

What does this mean? Ride is subjective and many factors will affect the ride. The better the ride the more you are going to invest in it. You didn't mention tire size or budget but a typical JKU done right on a 3.5" lift and 37's will run you $10k in reality. 2.5" lift and 35's take a lot less and will cost you much less and typically will run most any trail and be a good daily driver.

10-11-2017, 08:09 AM
JK Junkie
Join Date: Jun 2013
Location: Willow Park, TX
Posts: 3,147

---

10-11-2017, 10:29 AM
Former Vendor
Join Date: Nov 2010
Location: Austin, TX
Posts: 563
Thanks: 0
Thanked 0 Times in 0 Posts

---
It seems like this news might have snuck by a lot of folks, but Rock Krawler has been using their Pro Flex joints at the frame side in their systems since 2015. These joints are much closer in technology to Synergy DDM or Metal Cloak Duroflex than they are different from it.
Check out this video explaining the Pro Flex Joint.
https://www.youtube.com/watch?v=ukGa_GotDeg

10-11-2017, 10:40 AM
Former Vendor
Join Date: Nov 2010
Location: Austin, TX
Posts: 563
Thanks: 0
Thanked 0 Times in 0 Posts

---
The 3.5" Flex System is not a bad system at all, but you need to know going in that you're buying the absolute minimum of what is recommended for a 3.5" lift. I would consider stepping up to the 3.5 Max Travel, which would add rear upper control arms to the Flex System so you can adjust your pinion angle out back.
Over time you'll find that adding the additional parts these guys have mentioned will only improve the ride and handling of the Jeep. Steering correction (raised track bar and drag link) makes a HUGE improvement to on-road handling and driveability. Your stock drivelines will last a good long while on the street, but it doesn't take much to kill the boot on the front driveline whether you're on a 2.5 or 3.5+ lift off road. None of us are trying to scare you out of modifying the Jeep, we just want to make sure you understand the big picture so the Jeep doesn't turn into a nightmare project.
The Bilstein 5100s have a love'em or hate'em following. Everyone has a different idea of what a great ride is, so you'll see people say that they love them and others say that they are too stiff. The Bilsteins are a middle of the road shock that is used universally in the lifted and leveled truck and Jeep world. They will get the job done for most people. If you are really critical of the ride quality I would suggest something that is adjustable (Rancho RS9000s for about $100 more on the low end, Falcon 3.3s or Fox Performance Series on the high end), but you're talking about adding a few hundred bucks to the budget with the later options.
We sell a lot of RK lifts and I run them on our personal Jeeps as well. I haven't ever had any issues with any of my systems whether it was a mall crawler build or my two door that is on one tons and 40s. Their kits ride great, address all of the important items that should be on your initial check list, and will hold up to some heavy abuse.
Check out our package deals if you're still in the shopping phase and reach out to me if you have any questions about what we have listed. I'll throw you a little extra deal for being a forum member too.

Suspension Packages
Marcus
---
Last edited by RiverCityOffroad; 10-11-2017 at

10:44 AM

.

10-11-2017, 11:00 AM
Sponsoring Manufacturer
RockKrawler Representative

---
We would recommend doing your research on what Triple Rate Coils are all about. They are far from a "gimmick".

The triple rate coils take on road and off-road performance to a new level. They provide you with a small dead zone where the coils stack on top of each other for longer travel, the have a nice soft ride zone and then a firm zone for hard cornering and minimize hard bottoming in off-road conditions. We are almost 100% positive we have the most coils in stock class rigs in off-road racing out there.

Shocks are another animal as well as tire construction and tire pressures. All of which will have an effect of ride quality.

The holsteins and current Fox offerings are slightly firm on road, but fun off-road. We are working with Fox currently to have some Fox specific valved shocks for our coils and Fox feels they are great coils.

For control arms, RCO informed you very well of the current products being offered. The newer style Pro Flex Joints use thermoelastomers and in the mid arms use a 70A durometer which is actually softer than that of OEM vulcanized rubber or any other product offerings out there currently on the market to provide a nice ride...

Good luck with your build.

RK

10-11-2017, 06:53 PM
JK Newbie
Join Date: Feb 2016
Location: Cheyenne,Wyoming
Posts: 24
Thanks: 0
Thanked 0 Times in 0 Posts

---
First off I want to thank you all for your input. I'm fairly new to this and I'm trying to do this as right as possible. My Jeep currently is on a teraflex Leveling kit , I have a Smittybilt xrc bumper up front with a 10,000 lb synthetic rope winch, I have changed the wheels and they have 4.5 inch backspacing. I am running the stock mud terrains now but want to go to 35's. I take it off road here in Wyoming and use it to get to fishing spots. Would like to do a trip to Moab along with some places in Colorado. At first I was looking at a 2.5 inch kit but thought I might be better off with the 3.5 inch kit. After reading the replies I'm thinking the 2.5 inch might be the better choice. If that's what I decide to do will that save me from having to change as many parts? I'd like to stay around 1500.00 for the lift initially. maybe spend more down the road as I can. Just want it to drive and ride as close to normal as possible . I'm sure you guys see these kind of questions over and over and I really do appreciate your help.