Winch for 2018 Moab . . . ?

01-30-2019, 02:02 PM

Winch for 2018 Moab . . . ?
---
Howdy. New member here with a new 2018 Moab. Moab has a metal Jeep bumper.

What winch mounting plate or accessory do I need to install a winch? Any tricks or words to the wise would be appreciated!

Regards . . .

02-01-2019, 08:27 AM
JK Junkie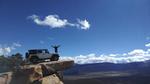 ---
check out either Mopar or I like the Maximus3 winch plate. I have it with a 2018 JK so not sure if the JL's are similar but I bet they are and they are an easy install.

02-01-2019, 09:52 AM
JK Junkie
Join Date: Jun 2013
Location: Willow Park, TX
Posts: 3,925

02-01-2019, 07:47 PM

---

02-10-2019, 08:43 AM
JK Enthusiast
Join Date: Oct 2011
Location: Sioux Center, IA
Posts: 209
Thanks: 0
Thanked 0 Times in 0 Posts

Winch plate for 2018 JL
---
You can go Mopar, Warn, or JCR. Those are the ones Iíve heard the best reviews on. Just google JL Jeep winch plate and check them out. I got a Warn one for Christmas, but Iím still waiting on my 2019 JLU. Might want to find a JL specific forum and search. There are lots of write ups on different winch plates for the JL.



02-11-2019, 01:01 PM

---
I used the Mopar Winch Plate for mine, because they were the first ones available, and it worked & fit perfectly. Now you have a few other options and most are less money than the Mopar. I recommend Rusty's Offroad - they make really good quality parts.