Rare dealer incentives for the JL

04-24-2019, 11:04 AM
JK Newbie
Join Date: Jul 2018
Location: Seattle
Posts: 73
Likes: 0

Rare dealer incentives for the JL
---
Apparently, there are too many of these babies sitting on dealer lots right now, and that means there discounts of up to 9k available. Sounds like it's a great time to buy, if you're interested.
Check out all the details here.

04-25-2019, 05:09 AM
JK Jedi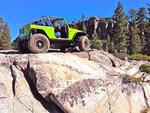 Join Date: Oct 2010
Location: Southwest Reno, NV
Posts: 5,161
Likes: 0

---
Looks like Fiat got too greedy. I was all ready to get one but bought a MB for less. The crazy pent up demand balked at the price. Lots around here are full of them. I would predict the pick up will be discontinued after 2 years of production because you can buy a1 ton diesel truck for what they are charging for the gladiator.

04-25-2019, 05:37 AM
Super Moderator

---
Yep, I noticed that the two dealers local to me have a BUNCH of JLs on the lot and they look to be the same ones that they first received, or, they do a great job of ordering the same colors and placing them in the same order on display.

Along the lines of what Dirtman said about the Gladiator... I think it's biggest competition is the Colorado in either ZR-1 or Bison form and with a diesel. They should have come out punching with the diesel right off the bat.

04-25-2019, 02:00 PM
JK Newbie
Join Date: Jul 2018
Location: Seattle
Posts: 73
Likes: 0

---
Interesting! I'm not close to any Jeep dealers so I haven't seen them stack up on the lot. But if Fiat is messing up with Jeep, they're going to pay for it. The future of that company looks shaky as it...

04-25-2019, 03:37 PM

---
Jeep has had a $500 rebate on the 4 cyl JL.. Jeep usually qualifies for the $500 Military rebate. Some areas of the country might have regional incentives also..Dealers can discount as much as they desire.. They could sell at a Loss if they choose.

04-28-2019, 11:07 AM

---
My cheesy @$$ local dealer is buried in '18 2.0Ls and '19s of both engines. Red tags on everything, but even with the discounts they're still stupid expensive. He has one '19 JLUR "marked down" to only $52,400! Then they have two JLURS with the steel bumpers they added the 2" Mopar lifts and Warn winches to. Tacked on $7,800, priced at $62,000! Dirtman nailed it, greedy bastards will choke on the damn things.

05-01-2019, 05:42 AM
JK Super Freak
Join Date: Mar 2014
Location: Nashville, TN
Posts: 1,404
Likes: 0

---
IMHO, I think Jeep was too worried about insulting the purists, that they didn't change the damn thing enough. It looks exactly like the JK from across the street. Why trade up to swallow $12k more in payments? The new soft tops are really the main difference, and engine options. But does a first time buyer really care if they didn't know better to begin with? Not worth the price increase if you ask me. And they get what, a 3mpg increase? For a $4k base price in increase? They aimed for the masses but tried to appease the loyal followers. Swing and a miss. Keeping my JK til I die.

05-03-2019, 04:37 AM
JK Jedi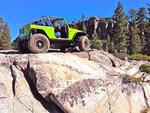 Join Date: Oct 2010
Location: Southwest Reno, NV
Posts: 5,161
Likes: 0

---
FCA announced poor quarterly results and blames it on poor jeep wrangler sales.
"Shipments down 14% primarily from lower Jeep volumes due to non- repeat of overlapping Jeep Wrangler models, as well as lower Chrysler and Dodge volumes, partially offset by increased Ram volumes"