What's in our shop...

06-21-2018, 09:22 AM
Forum Sponsor

What's in our shop...
---
The purpose of this thread is to showcase the smaller projects we have coming through the shop on a daily basis. If you see something and have a question, please feel free to ask! I'm unable to keep up with and photograph step by step what all of our techs are doing throughout the day but, I will do my best to present this info in a progressive sequence.
Again, if you have any questions on product or process, please feel free to ask.
Cheers!
-Kyle @rebeloffroad
_______
This customer brought their Tundra in to replace the factory Bilstein's with a set of new Icon Reservoir Shocks.
With the compressor and locker installed previously, we added the manifold kit on this JKU.
A JKU in for upgraded axle shafts and a regear.

06-22-2018, 01:18 PM
Forum Sponsor

Accent/Rock lights, shocks, maintenance
---
New Shocks, Springs and Bumpstops
Replacing a rear pinion seal
Installing a rock/accent lighting system..among other things including a new vehicle wrap and wheel/tire combo.

07-05-2018, 12:27 PM
Forum Sponsor

Today we have a shop full of builds!
---
2018 JL in for a lift, wheels, tires and here are the RockSlide engineer sliders
JK in for a tune-up, some extra BORLA components and a bunch of other goodies
JK in for new axle seals and other "consumables" replacement parts.
F150 in for a lift, exhaust and new tires
LJ in for long arm kit and coil overs
JK in for new coil overs, window delete kit, roll cage, and more
TJ in for complete custom drive train and suspension set up

07-13-2018, 08:28 AM
Forum Sponsor

Double the coilovers, double the fun!
---
So which would you take? Top: @genrightoffroad TJ Coilover Kit with 6" Stretch or Bottom: @genrightoffroad Coilover Kit on a LJ
Let us know in the comments below!

07-16-2018, 11:31 AM
Forum Sponsor

Build updates and sneak peeks!
---
2017 JKU Recon Build Progress:
Borla Climber Exhaust
Currie AntiRock Rear Swaybar and our RECON rear coilover kit
Our RECON front coilover kit w/ king bumpstops
A bunch of other goodies! KC hilites Pro Grav 6 light bar, poison spyder inner fenders (to be installed still) and more...
2004 TJ BUILD PROGRESS:
putting the finishing beads on the front coilover towers
mock up to find tower placement
rear towers, bumpstop sleeves and swaybar brackets intalled
checking control arm bracket alignment
2006 LJ Build Progress:
Axle housings scrubbed of old brackets, rear tower tacked into place...alignment check
front spring hangars cut off and smoothed over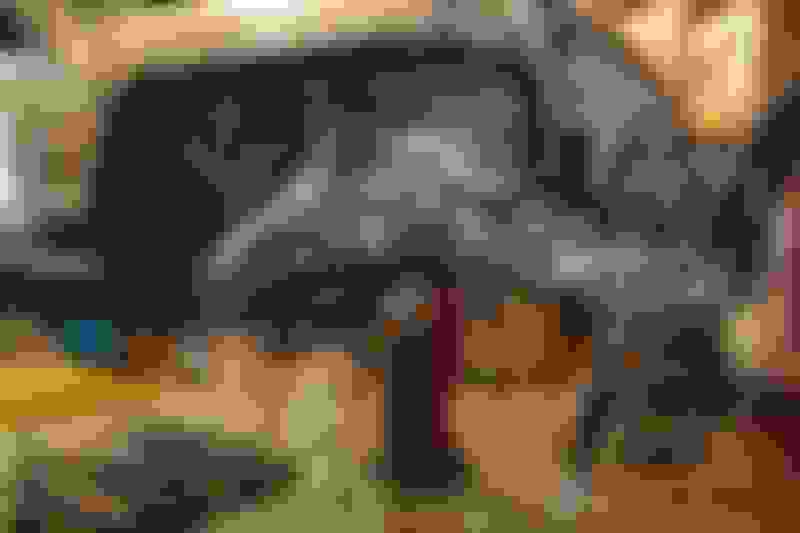 a before shot