Unable to post in for sale section

02-10-2018, 12:23 PM
JK Newbie
Join Date: Dec 2015
Posts: 2
Likes: 0
Received 0 Likes on 0 Posts

Unable to post in for sale section
---
Good afternoon,
I have attempted to post my Jeep JK for sale in the Recycler section and when I click the post new thread tab it brings me to a page stating I am not authorized by the moderator to post. Please let me know what need to be done to post in the Recycler section, or if I'm doing something wrong. Thank you in advance.

02-10-2018, 12:32 PM
JK Junkie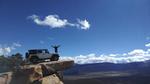 ---
read the rules.
• The For Sale Forums are intended for use by active members attempting to sell their items only. If you do not have not been registered for 30 days and have 5 legitimate posts (POST PADDING IS NOT ALLOWED) you will not be allowed to post items for sale.

02-10-2018, 12:44 PM
JK Newbie
Join Date: Dec 2015
Posts: 2
Likes: 0
Received 0 Likes on 0 Posts

---
Oh wow. Yea I have been registered since 2015 but have only browsed through all the great forum information here on the forum. I have never really had the need to post anything. Anyhow I appreciate the prompt response and will keep this in mind. Thanks again and have a great weekend.

02-12-2018, 04:04 AM
Administrator

---
Hi,
It's now set for 15 days and 5 posts. Thanks!
Bob