Interior Floor mats

01-06-2018, 05:37 PM

Interior Floor mats
---
Looking at purchasing some new floor liners for the Jeep. Looking at the Quadratec ultimate floor liners, Weather tech, or rugged ridge. Anyone have any reviews or suggestions? Thanks

01-07-2018, 03:06 AM
JK Junkie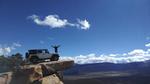 ---
I have used weathertech on wranglers since 2012 and they are awesome. I live in Montana so sloppy all the time. I have used them on other vehicles for years as well and every vehicle I have ie 3 Hondas and my jeep have them.

01-07-2018, 05:06 AM

---
I have Weathertech's front and rear and they're great. I originally had 2012 Mopar ones but the rear didn't go far enough back to the seats and the carpet got muddy. So be sure the rear covers the carpet to the seat.

01-08-2018, 10:41 AM
JK Jedi

---
+1 one the Quadratec mats. Used em for years and was happy. Definitely liked the capacity of the front mats. My only complaint is the rear cargo area mat is a totally different material, and if doors were off, the mat in the rear (middle) section of JKU would kinda blow up in the wind as it wasn't tacked down...at least on my 2013.

01-10-2018, 10:02 AM
JK Enthusiast
Join Date: Apr 2012
Location: Calgary, AB
Posts: 397
Likes: 0

---
I got the Rugged Ridge mats for my 2 door as they were the only ones at the time that had rear seat mats that were designed for a 2 door (and I got the full 3 box set for the cost of 2). They have held up fine, but all the labels broke off very quick and those spots have acted as small drain holes.

I figure I got what I paid for, they stay in place and work very well at keeping the cargo area clean.