The Juggernaut

09-04-2018, 09:01 AM
JK Newbie

The Juggernaut
---
Just joined the site, and figured I would share some info on my Jeep. 2017 Rubicon, Extreme Purple Pearl, purchased new in March. This is our 2nd JKUR.
So far:
PS BFH II front bumper and rear crossmember (bumper delete)
PS Crusher flares
PS tramp stamp
Anniversary style hood - not installed yet
Metalcloak 3.5/4.5" Gamechanger Rocksport edition plus a few extras
'06 F350SD Dana 60/ '06 GMC 3500 14-bolt, with Artec swap kits, ARBs, and 5.13s
Banks CAI, Superchips TD2
ARB CKMTA12 compressor under passenger seat
ATX slabs, powdercoated bronze and black w/ Pro Comp Xtreme MT2 40x13.50s
Tom Woods 1350 front and rear driveshafts
some switches and lights and stuff
Planning to add JCR rockers, full Metalcloak skid plates, and Prodigy Stage II turbo. Hard top will also be painted to match.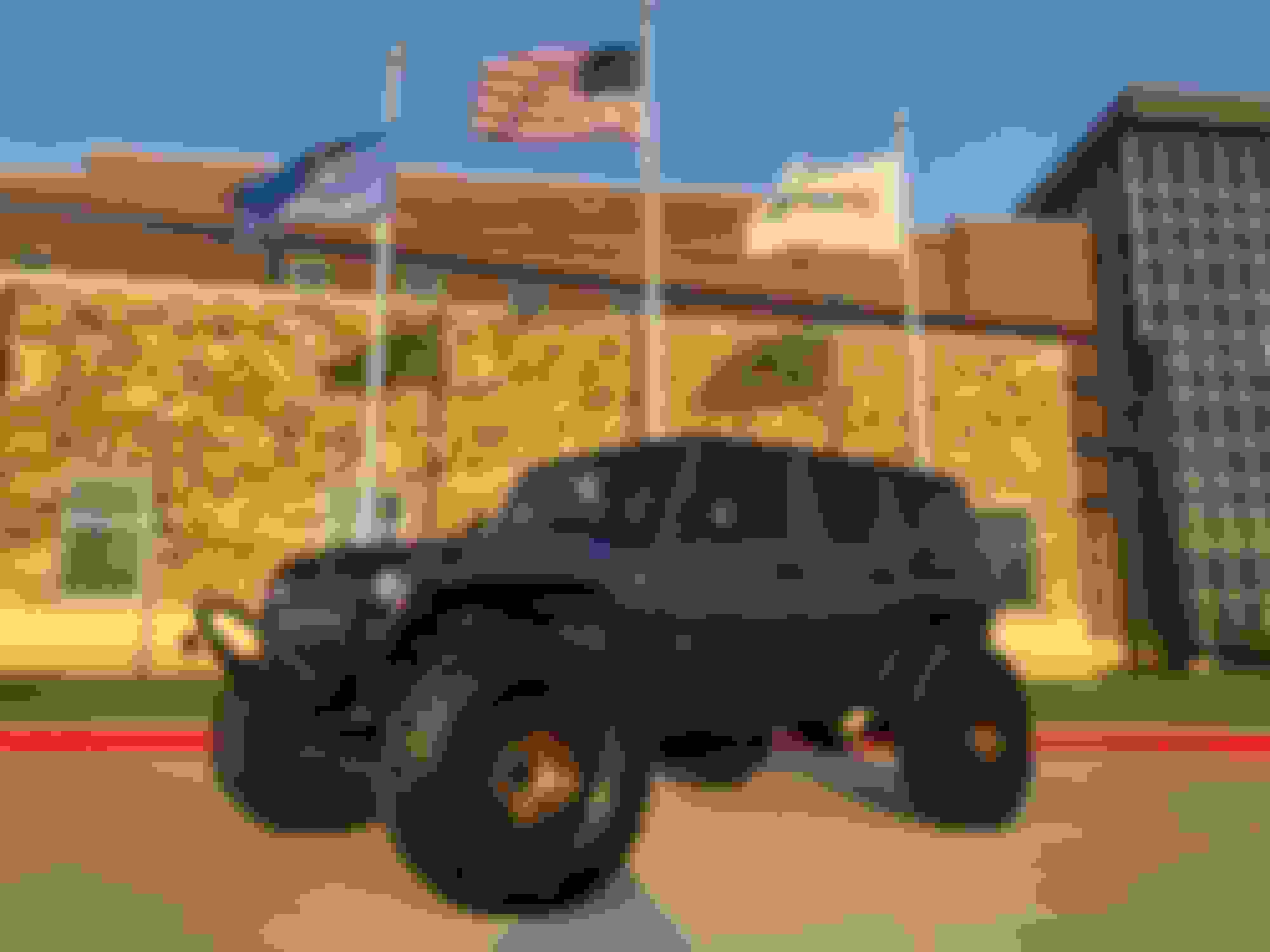 ---
Last edited by hivoltagedriver; 09-05-2018 at

12:10 PM

.

09-04-2018, 09:29 AM
JK Enthusiast

---
That thing is beastly!

Personal preference, of course, but I would leave the hard-top black... but then I'm a big fan of two-tone stuff, as I feel it provides some nice visual contrast.

09-04-2018, 09:38 AM
JK Newbie

---
Thank you. I have debated on the top, but after seeing a couple of purple jeeps with the matched top for sale online during my search for this one, I really like that look with this color. Figured I would keep everything from the frame down black and bronze/ zinc, and everything on the body purple. The new hood decals will be black and bronze to tie it all together.
The only picture I have on my phone of the decals. And flexing in the same spot with the old 35s. The black is reflective on the decals.
---
Last edited by hivoltagedriver; 09-04-2018 at

09:44 AM

.

09-04-2018, 10:29 AM
JK Newbie

---
I bought the Jeep with the intention of modding it. I had a pile of parts waiting when I finally settled on one. I had semi-built axles in our old '12 JKUR, and had them sold already, so I needed Rubi axles to put back in it. Plus, the price difference on a nice Sahara and Rubicon is negligible. After selling my Rubi axles, I only have about $3000 in the 1-tons.

09-04-2018, 12:34 PM
JK Freak
Join Date: Dec 2011
Location: NJ
Posts: 636
Likes: 0

---
Good taste, that was my EXACT choice of wheel and color for my black 2 door. Unfortunately there's a list a mile long till I replace the wheels, but it's nice to know it comes out looking great. Nice work