Brand Loyalty

05-20-2019, 03:52 AM
JK Newbie
Join Date: May 2019
Location: Lewis Center, Ohio
Posts: 5
Likes: 0
Received 0 Likes on 0 Posts

Brand Loyalty
---
Hello Everyone!

New JK Owner here and in the process of putting aftermarket mods on my 2016 JK.
When shopping around, I see there are a lot of brands like Red Rock, Barricade, Rugged Ridge, ARB, and so on, that make some pretty cool products. Was wondering what brands are trustworthy, solid and what brands to avoid (if any). I am trying to avoid that "that looks cool, I'm going to get it" feeling, before doing some research.

05-20-2019, 05:25 AM
JK Freak
Join Date: Dec 2011
Location: NJ
Posts: 645
Likes: 0

---
There's going to be a lot of variation in responses to this. Probably some core agreement on major brands but a bit of a spread on more peripheral cost/quality stuff. On my jeep I have and stand behind Metalcloak, Rock Krawler, Poison Spyder, Artec, Steersmarts, Dynatrac, Rock Hard, Bartact, ARB and Warn. I'm sure there are a dozen others, but those readily come to mind.

05-20-2019, 06:20 AM
Super Moderator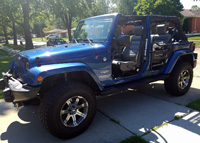 ---
Brands often steered away from but have some decent items if price is a concern and you're not looking for the "best".

Zone, Rough Country, Barricade, Rugged Ridge, Smittybuilt, Steinjager.

Rock Krawler, Synergy, Teraflex and Mopar tend to be some of the more polarizing brands where many seem to love them or hate them.

I'ld add AEV to icrashbike's list of considered good brands as well as Rancho, Old Man Emu, EVO and JKS.

There's lots of options which is great for us as customers and like with most any brands there can be some polarizing opinionated debates.
---
Last edited by Rednroll; 05-20-2019 at

06:34 AM

.

05-20-2019, 07:36 AM
JK Enthusiast

---
It can also depend a lot on the the specific item you're looking at. Some of those brands have their names on a wide variety of products, and they aren't always going to be of consistent quality across the board.

And of course, there are some things where the quality just doesn't matter as much.

05-20-2019, 08:30 AM
JK Jedi Master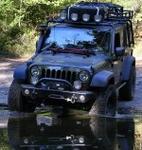 ---
I think that the key is to find a vendor that you trust rather than a product brand. Let the vendor know what your spending versus performance/reliability priorities are and work with him to select brands suitable for your needs. A lot of folks would recommend Northridge4X4. They're knowledgeable, and really focus on customer service and fast shipment of parts. I'm sure others will chime in with favored vendors.