how to potty train a doggy with a bell

09-15-2018, 05:02 AM
Former Member
Join Date: Sep 2018
Location: New York, NY
Posts: 1
Likes: 0
Received 0 Likes on 0 Posts
how to potty train a doggy with a bell
---
It in fact Works. Here's How. If you're working on the ring a potty bell education your canine, then ring a potty bell can be a suitable lifesaver. Teaching a puppy or grownup canine to ring a potty bell," is extraordinarily convenient and without a doubt handy. In educating your dog to ring a potty bell to let you understand even as she desires to go outside, you ought to dispose of accidents (or, in the case of my stoic pups, the frightening silent potty stare).
For more info about how to potty train a puppy with a bell click the link below.
http://**********************/2018/09/05/how-to-potty-tra…uppy-with-a-bell/

09-15-2018, 09:49 AM
Super Moderator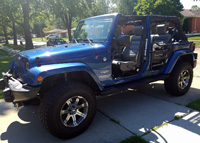 ---
Thanks for the spam!

I tried this method with my labs when they were pups. Their reaction was that they always thought I wanted to play with them with the bells and ended up pulling the bells down which were hanging from the door handle when I wasn't looking, where I would then find them jingling the bells as they were chewing on them in some remote area far from the door. The only tried and true method I've found for potty training a dog was to shove their nose in their sh*t/p*ss after the fact, and spank that ass as I threw them out the back door, telling them to go outside and when they finally started to learn to beg to out the door, reward them with a doggy biscuit. The bell method sounds good on paper as taught by a bunch of liberals but was ineffective in my experience when potty training 2 labs.

09-15-2018, 06:53 PM
JK Jedi

---
I really just don't get this. I guess I'm too old for the game on how posting some rando train yo dog on a jeep forum that only social media adverse old dudes visit (
) is gaming the system and benefiting the OP. My dog knows where to go, but here he is none the less.....showing as much excitement as me in the OP.

09-16-2018, 02:14 AM
JK Newbie
Join Date: Apr 2010
Location: Tallahassee, Fla
Posts: 78
Likes: 0

---
As a professional trainer with a dozen national and international, practiced, credentials. The absolute worst thing any dog owner can do is spank, hit, or "rub" their pet's nose in "it". Timing of any kind of training is paramaount. If a pet is going to the bathroom in the house. Then they are not being watched properly or should be crated/kenneled. Otherwise they will give clear signs of needing to "go" if you are observant. Raising a pet is like raising a child in many ways. Patients and being proactive with repetition and frequency. Tone and voice inflection will easily guide them to acceptance of actions and behaviors or not. Yelling and physical will be set in their imprint whether you realize it or not, just like the subconscious of a child's experience. Only the time line of the average dog is about 6 to 1. Meaning one day, week, month, year, etc. Is six to them. So the learning curve and experience recall takes place far more rapidly.

Never use pee pads. There is no difference to them than your bath mat, door mat, throw rug, towels on the floor, etc.
Train with a dog door. Clean areas in the house with an atomizer. Such as Simple solution. Bleach and alcohol typically do not work and the dog(s) will go back to the same places. Breed and age have nothing to do with whether a dog wil go to the bathroom inside or not. Given the choice. Nature tells them it should be done outside (if given the chance). Even the lesser intelligent breeds can be taught in short order.

To be fair. There are some cases of incontinence. Others who are acting out. Or marking for territory and dominance over other home pets, even their owners. Etc.

Observation. Timing. Proactive. Frequency with praise with tone and inflection...And no. I am not an all positive trainer. That does not work....Agh. It's 6 in the morning. Back to coffee and Jeeps
---
Last edited by jkk9; 09-16-2018 at

02:24 AM

.

09-16-2018, 03:39 AM
Super Moderator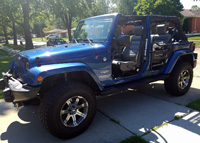 ---
jkk9, I totally agree with you and I would expect that type of viewpoint from any professional trainer. As you said, timing and being proactive is paramount. That could be said about any goal you are trying to achieve but it's that "time" which becomes difficult to achieve and manage when trying to find the balance between work, raising kids, everyday life, and training a pet. Those are ultimately the same reasons someone would hire someone like yourself to train their pets for them right? Lack of time to spend with the pet in being proactive 100% of the time? I'm assuming that lack of time to be proactive is also the reason you suggested crating can be effective. I've used that method as well, and it can be effective until your pet has a case of uncontrollable diarrhea and you come home to your pet and their crate covered in feces where you then need to clean out that crate as well as your pet in sub freezing weather since it's the middle of winter. That is not an enjoyable experience for the pet or the owner.

When you suggest crating, I'm sure that is based upon the fact that pets don't like to lie where they've done their business and therefore forces them to hold it to avoid that experience. Aren't we therefore really using the same inborn behavioral mechanism when crating or rubbing their nose in it? We're ultimately subjecting them to avoiding the same experience which we know they don't like, in an effort to teach them right from wrong. Therefore, I don't agree with you that rubbing their nose in it is the absolute worst thing to do, since it would seem to be a hypocritical statement while at the same time saying crating can be effective.

Crating gets used when I'm away. Accidents which happen while I'm home before the pet has learned how to go to the back door and let me know they need to go out, get a good nose rubbing.
---
Last edited by Rednroll; 09-16-2018 at

03:45 AM

.

09-16-2018, 03:40 AM
Super Moderator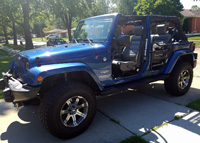 ---
Definitely agree. I figured might as well run with it. It's a good break from the norm and touches on a topic many of us have dealt with.
It was also a topic I had some interest, since I'm currently going through it. My 2 labs passed away a few years ago, where I'm currently in the house training stages with 2 pomeranian/poodle mixed pups. 1 is 8 months, the other is 7weeks.
8 month old Charlie
and younger sister Charlotte
---
Last edited by Rednroll; 09-16-2018 at

04:37 AM

.

09-16-2018, 04:21 AM
Super Moderator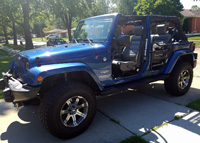 ---
On a similar off topic, both of my labs passed away due to cancer at ages 13 years old. After watching a documentary on Netflix of how dog food is made and the fact that both of my labs passed due to cancer and my older lab had 10 pups and the one pup we kept ended up being the only one of the pups which died due to cancer, I've decided this time around, I'm making my own dog food. So if anyone wants to share some dog food recipes with each other, I'ld be in on that as well. I can honestly say, that I wouldn't mind eating my dog's food and on top of that....it actually costs less than store bought food.

Which also reminds me, I need to cook up a fresh batch of food today. I've got 15lbs of ground pork in my freezer which I purchased when I came across some nice pork loin on sale and ground up. I typically mix up their diet for them with a combo of ground chicken breasts, ground beef, ground pork or ground turkey. When I run across a good meat sale, I buy it, grind it up in a meat grinder I got on Amazon for $60 and put it in the freezer until it's time for me to cook up a fresh batch.
---
Last edited by Rednroll; 09-16-2018 at

04:59 AM

.