wheel spacers

12-02-2017, 07:01 AM
JK Jedi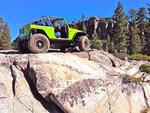 Join Date: Oct 2010
Location: Southwest Reno, NV
Posts: 5,119
Likes: 0

---
Wheel spacers are bad, avoid them. wheel adapters are fine and is what most people use. Follow the instructions with loc-tite and proper torque and you should not see any issues. If you are looking for a solution for oversized tires most bigger rubber manufactureres recommend a wheel wider then stock and generally in the 8"-10" range.

12-02-2017, 09:38 AM
JK Jedi Master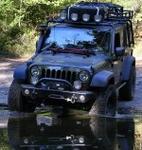 ---

12-02-2017, 12:30 PM

---
look for "hub centric". I have had mine on for 3 years, always check 5# under the torque setting. I run my lug nuts at 105#, and check the spacer lugs at 100ft#. never had one back off. I check the spacers every 10,000 miles, when I do the 5 tire rotation.