Why so pricey?

02-22-2019, 11:04 PM
JK Super Freak

---
I've done the same thing..build a JL on the Jeep site. I also have a 2 door sport S, my only option was A/C. Purchased new in 2011 it was just under 25,000. The JL version came out just over 30,000.

02-23-2019, 12:08 PM
Super Moderator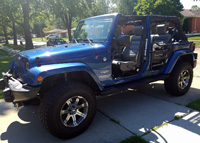 ---
I just did mine.
2009 JKU Sahara with following options added.
Automatic Trans, Dual Top, Remote Start, Premium Alloy wheels w/ AT Tires, Premium Audio, Premium Paint selection (Blue)
Sticker Price: $33,800
2019 JLU Sahara with exact same options as above
Sticker Price: $47, 445
Price Difference:$13, 645
FCA can kiss my arse.
---
Last edited by Rednroll; 02-23-2019 at

12:18 PM

.

02-26-2019, 05:16 PM
Super Moderator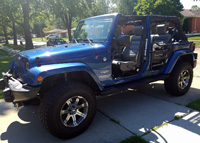 ---
I just found this which shows well what we've been discussing. This is the average purchase price for the JK wrangler over it's life-time
Original Article here with the graph which provides more detail:
https://www.bloomberg.com/news/artic...al-for-detroit
Average purchase Price 2008: $26.7K
Average purchase Price 2018: $42.5K
Price increase difference: (42.5K - 26.7K)= $15.8K