TPMS Retrain????

01-03-2019, 08:28 AM
JK Newbie
Join Date: Jan 2019
Location: Wapello, IA
Posts: 15
Liked 0 Times in 0 Posts

TPMS Retrain????
---
I have a 2016 JKU with aftermarket fuel wheels with 35's. The previous owner had shut off tpms with a Procal. I turned it back on and none of the sensors will sync with the TPMS system. I dismounted the wheel and found they are Autel 433hz sensors. I have a scan tool that will tell me if sensor is active but won't program the sensor. The sensors are active, but my question is do I have to take it somewhere to have the TPMS retrained for the new sensor specific ID's? These won't "self learn" without being programmed correct?

01-03-2019, 09:24 AM
JK Junkie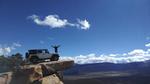 ---
not familiar with Autel sensors but OEM sensors which are Schrader self learn after a few miles at above 15mph. I have swapped several times over the years and the schraders have always started working fairly quickly.