clearancing frame for UD60 steering

03-13-2018, 08:50 AM
JK Enthusiast

---
Are you talking about turning? As in you can't turn to full lock without your tires rubbing the frame? Or is your drag link flipped/contacting the frame with up travel?
What really strikes me as "woah why?" is the 4.5" of backspacing on your beadlocks. 3.5 or 3.75" of backspacing and you wouldn't have issues with rubbing the frame. 1" wheel spacers would work if this is your issue. Are those Coopers 12.5 or 13.5" wide? What made you go with 4.5" of backspacing? That's what most people on 35x12.5 tires run...and even then I've heard of rubbing issues in some cases.
If the draglink is hitting the frame at full stuff/bump, then you'll need to pull your cutting wheel and welder out. Essentially notch the frame and weld in new plate. Or more bumpstop (nahh, lame).
---
Last edited by BoraBora; 03-13-2018 at

08:58 AM

.

03-13-2018, 11:18 AM
JK Jedi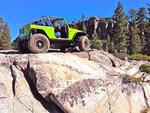 Join Date: Oct 2010
Location: Southwest Reno, NV
Posts: 4,842
Thanks: 0

---
Just throw some wheel adapters on and be done. Those axles and that backspacing are not good for 40" tires but would be the sweet spot for 37's A 72" wms axle would have been the proper fit for a 4.5" bs wheel.

03-14-2018, 08:33 AM
JK Enthusiast

---
Originally Posted by
Dzldust
Your help is not wanted Dirtman,thanks to those that offered assistance in clearancing frame,I knew what to do ,just figured I'd start a friendly thread and see what others have done and give people a resource when they have the same issue but since you have all the answers I'll leave it with you ,,Dirtman,you have issues ,man.Take your meds .....
Woah...what's your deal man? You have 9 posts yet you're talking like you and Dirtman have history. Have you seen his JKFreaks build? He went balls deep into his JK/buggy build...I think he has a pretty good idea of what he's talking about. Not counting his rig, he's helped multiple people going the 'tons and 40's' route. Shutting him down like he has no idea what he's talking about is completely unwarranted.
You're running 4.5" of backspacing with 69" wide 60's...that was your mistake. You're more willing to cut and modify your frame rather than use 1" wheel spacers. Seems like you already made up your mind, but you're seeking validation for your senseless plan.
Good luck.
---
Last edited by BoraBora; 03-14-2018 at

08:39 AM

.

03-14-2018, 08:38 AM
JK Jedi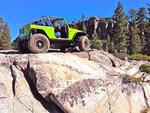 Join Date: Oct 2010
Location: Southwest Reno, NV
Posts: 4,842
Thanks: 0

---
I called bs on another thread he had and he threw a fit and deleted everything. After 2 post called me troll that needed to get back on his meds. These guys come and go when they don't get the praise they seek.