Need a programmer to fix speedo on my 2 JK's

02-06-2018, 08:26 AM
JK Enthusiast
Join Date: Feb 2012
Location: San Jose, CA
Posts: 213
Thanks: 0
Thanked 0 Times in 0 Posts

Need a programmer to fix speedo on my 2 JK's
---
Hi,
I have a 2017 and 2018 JK. Both automatic and zero upgrades other than tires. I need a programmer I can fix the speedometer and use the same programmer on both JK's. Maybe turn off the low air signal too.

Thank you,
bigC

02-06-2018, 09:37 AM
Moderator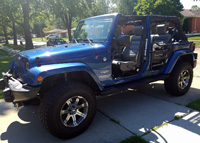 Join Date: Apr 2010
Location: SE Michigan
Posts: 3,743

---
What Ron said. I'm not familiar with any programmer that can be used for both vehicles. Another option would be to take both JKs to the dealership and they can reprogram the tire size for you, but there will be a charge for that service with no tweaking capabilities like can be done with a programmer,

02-06-2018, 10:39 AM
JK Junkie
Join Date: Jun 2013
Location: Willow Park, TX
Posts: 3,911

---
X3. You can't cheap out.

Just purchase 2 decent programmers if you really want to correct those issues. Keep in mind that's not money just thrown away. They will retain decent resale value and you can recoup a decent bit of your money later down the road should you ever sell the jeep.

02-08-2018, 06:04 PM
JK Junkie
Join Date: Jun 2013
Location: Willow Park, TX
Posts: 3,911

---
I am NOT picking on Diggie with my comment, but can someone tell me why on earth people are still buying the AEV procal? The SuperChips Flashcal f5 is right at the same price point. Would you rather use this -
or deal with this -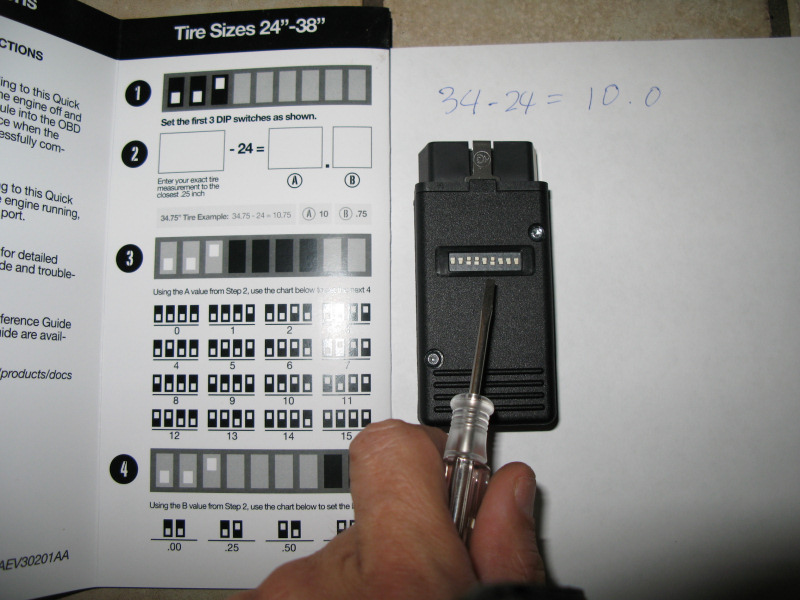 The AEV seems so archaic.....like using a huge cell phone from 1991 vs. an iPhone X. Maybe I'm just missing something. I get that the AEV might be simple, but some of these others like the FlashCal are dumbie proof and can do so much more....and have user friendly interface.
Again, not picking on Diggie....cuz a lot of people suggest the AEV. Just wondering what I'm missing.

I can tell everyone this....my Bullydog is completely frustrating. I'd never suggest one of those.

02-08-2018, 08:04 PM
JK Jedi Master
Join Date: Jan 2008
Location: Texas
Posts: 10,810
Thanks: 0

---
Because people are having issues with superchips products?
Lots of problems with internet downloads/updates.
Horrible tech support when you have an issue where they have to do more than just read a canned answer off a cheatsheet.
I found that the speedo was much more accurate for the ProCal than the FlashPaq. Using 'incorrect' numbers, I could get the flashpaq within 2-3 mph or so of what two different gps's reported, but never closer than that.
There have been several problems/changes/revisions with the way they handle TPMS over the years. (for both tpms disable and lowering pressure.) At one point, I could disable, but was told by their support superstars that the ability to lower psi had been removed for the JK. (Last I heard, you can't take it any lower than 20psi?) And another time, I could not get tpms disable to appear on the screen so I could turn it off, and was again told that the feature was not available for the JK. Spent way too much time talking with them trying to find a tech who had a clue.

02-09-2018, 06:21 AM
JK Junkie
Join Date: Jun 2013
Location: Willow Park, TX
Posts: 3,911

---
I guess that could be....and I get that, cuz part of the issue I have with my BullyDog. The newer F5 units seemed like a big improvement. I had to use one in a pinch when I regeared as my BD was being a PITA. I thought the Flashcal was pretty slick interface and worked seamlessly for me. I didn't care for the previous units necessarily. It just seems like you can do so much more with these other units than you can with the ProCal. I will say that the TPMS features are what lead me to the BullyDog as it was one of the only ones that would lower the low-pressure threshold rather than just turning it off completely.....but I really don't care for the interface itself.

02-09-2018, 06:29 AM
Super Moderator

---
Yep... what nthinuf said. I have an AEV for my 2011 with no issues. I have a flashcal for my 2016 and had problems with the software updates and, like nthinuf, I had to set the tire size to an incorrect value to get the speedo correct. I don't care much for the AEV 'interface', but it works and it's accurate.

If superchips would get their stuff to work reliably, I'd prefer it over the AEV.