TOTL JK Heat Expulsion Hood

05-13-2013, 12:52 PM

TOTL JK Heat Expulsion Hood
---
Top Of The Line Innovations would like to introduce our new Jeep JK Heat Expulsion Hood. This hood is the most functional aftermarket hood for the Jeep Wrangler JK on the market today and features:
Unique Two Stage Heat Reduction Design

This hood uses two sets of fully functional vents to expel the maximum amount of heat to reduce under hood temperatures. The two vents on the side of the hood are strategically placed to give heat being pushed back towards the firewall a way to exit the engine bay when the JK is traveling at speed while a second set of vents running the full length of the hood on each side of the cowl expel rising heat from the entire engine bay when the JK is traveling at slower speeds.

Industry First Hyda-Channels Keep the Engine Dry

This hood features a pair of channels that run behind the cowl vents to divert any water away from the engine and dispense it in the front and back of the engine bay behind weather stripping keeping your engine clean and dry.

Lightweight At Only 25 Pounds

This hood is made out of fiberglass to provide one of the lightest JK hood solutions on the market. At 25 pounds, this hood saves over 15 pounds compared to a stock JK hood and even more when compared to some competitors.

Metal Reinforced Safety Latch Location

A metal piece is grafted into the fiberglass where the stock safety hook is located to ensure the hook is mounted securely.

Fits with Avenger Superchargers

This is the only hood on the market that works with an Avenger Supercharger system without any modification. This hood will also work with any other under hood modification designed to fit under a stock Jeep JK hood.

Made in the U.S.A

This hood is proudly manufactured right here so your hard earned money stays inside our borders and helps support local business. Staying local also means that the strictest manufacturing processes are followed to deliver you a product with the utmost quality.
Retail: $950.00
To place an order please visit:
Jeep Wrangler JK Heat Expulsion Hood
For a limited time, we are offering FREE SHIPPING (ENDS 6/23/13)(Continental U.S only)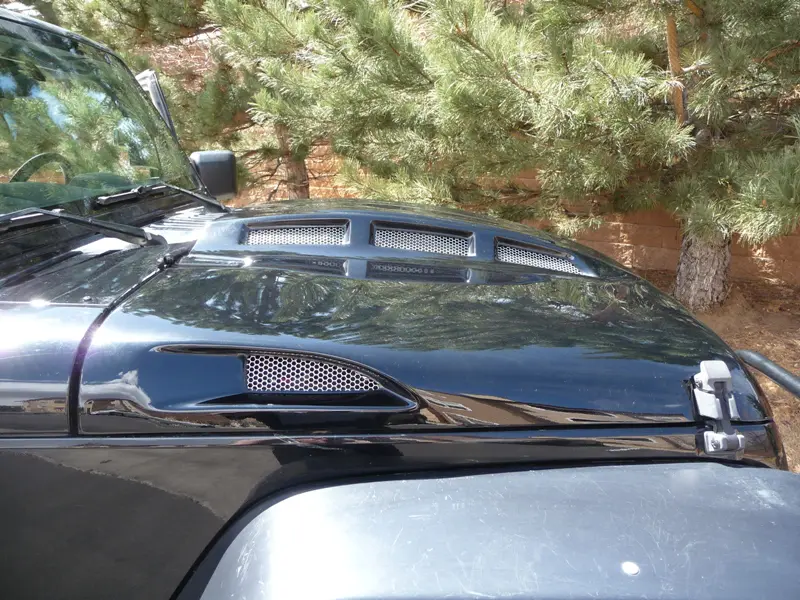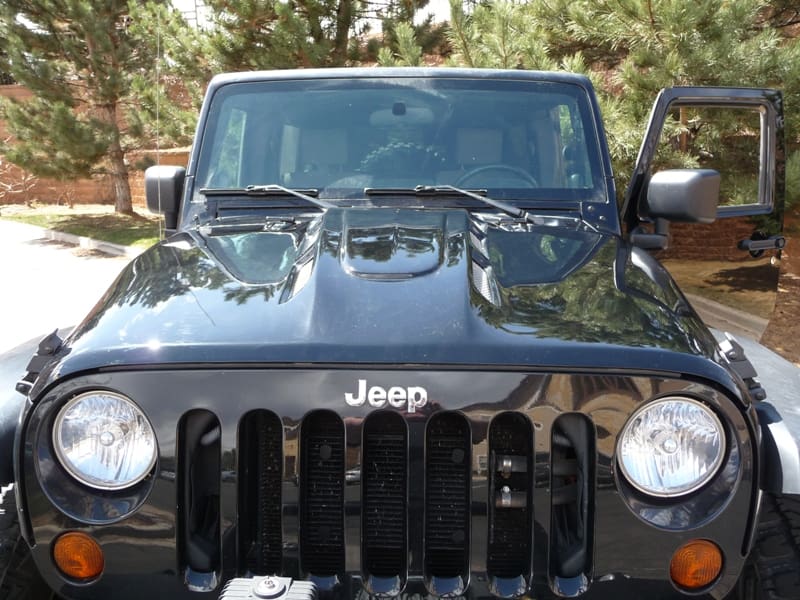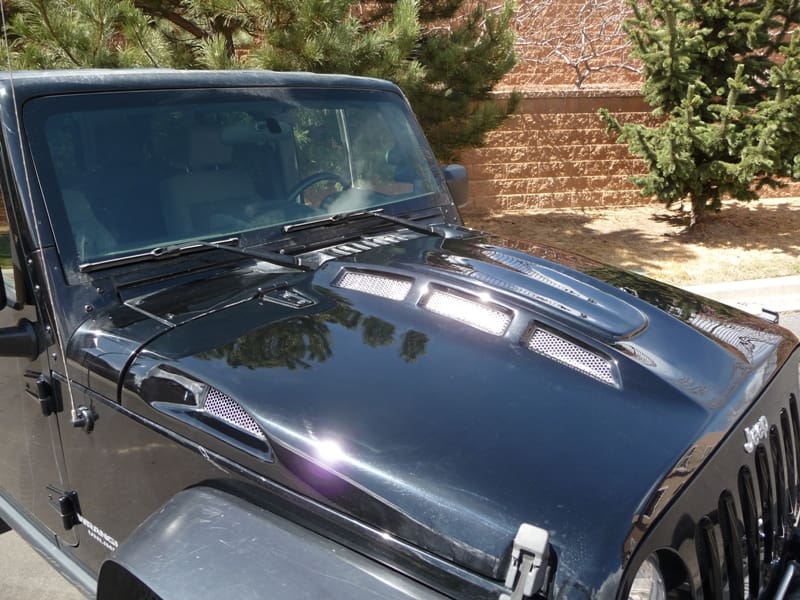 ---
Last edited by TOTL Innovations; 10-29-2013 at

08:29 AM

.

05-13-2013, 01:36 PM
JK Super Freak
Join Date: Aug 2010
Location: mass
Posts: 1,422
Thanks: 0
Thanked 0 Times in 0 Posts

05-13-2013, 04:34 PM
JK Enthusiast
Join Date: Jul 2011
Location: San Antonio, TX
Posts: 237
Thanks: 0
Thanked 0 Times in 0 Posts

---

05-14-2013, 05:39 AM