Two year circumnaviagtion of Africa in my 2007 JKUR - The Road Chose Me

04-07-2016, 09:34 AM
JK Enthusiast

---
...
I spent a lot of time thinking about and researching wheel and tire choice for the trip.
I've written up a piece explaining all my thinking, and what I'm running.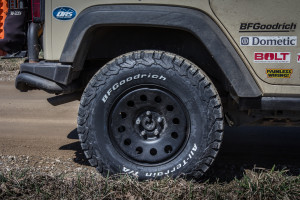 I've also compared the stock Rubicon BFG Mud-Terrain in 255/75r17 to the BFG KO2 All-Terrain in 34x10.5r17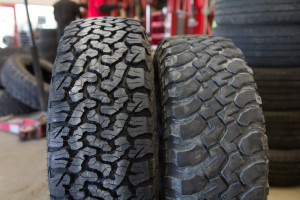 Read the whole article at:
Tire Selection - BFG KO2 All-Terrain - JPFreek Adventure Magazine
-Dan

04-09-2016, 02:50 AM
JK Newbie
Join Date: May 2015
Location: Central VA
Posts: 69
Likes: 0
Received 0 Likes on 0 Posts

---
I was about to say...with a stock JK motor?!? haha
Originally Posted by
Grecy
Hey Everyone,
I'm extremely proud to announce my Jeep and I are entered into
SEMA
in Vegas from November 3-6.
Massive thanks to
AEV
and
JPFreek
.
Also, here's a test-fit of the Mercedes OM606 3.0 turbo diesel in my JK. Tons of work to go, I can't wait to get this thing back on the road!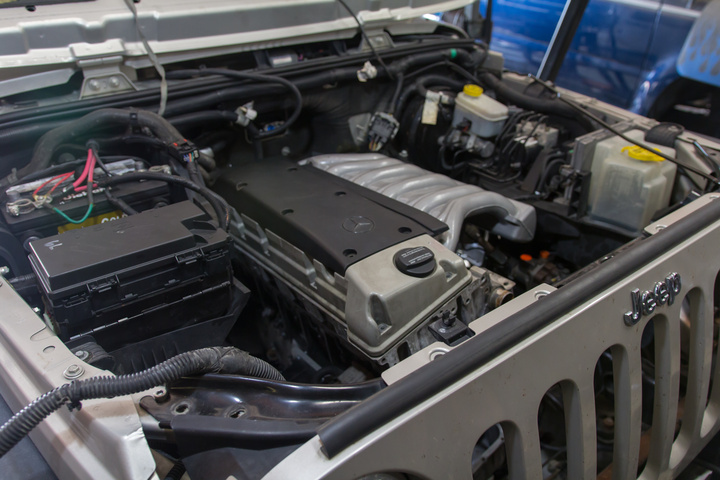 Bound for SEMA | The road chose me
If you are attending SEMA this year, please stop by and say hello.
The Jeep and I will also be at the public event Friday night "Friday Ignited"
-Dan

04-09-2016, 06:54 PM
JK Enthusiast

04-26-2016, 05:33 AM
JK Enthusiast

---
Hi All,
Over the last couple of days I drove over to Nova Scotia, I'm organizing shipping to Europe now.
For 1000 miles I kept the cruise at 62 mph. Big rolling hills on the highway, some requiring 5th gear.
The Jeep is now at full expedition trim and weight with the top, tires, wheels, lift, full tank of drinking water and all my stuff inside.
Using GPS speed and distance I hand calculated 18.4mpg (US).
With the 13.8 gallon Titan Fuel Tank mounted to the tire carrier my total range is ~650 miles.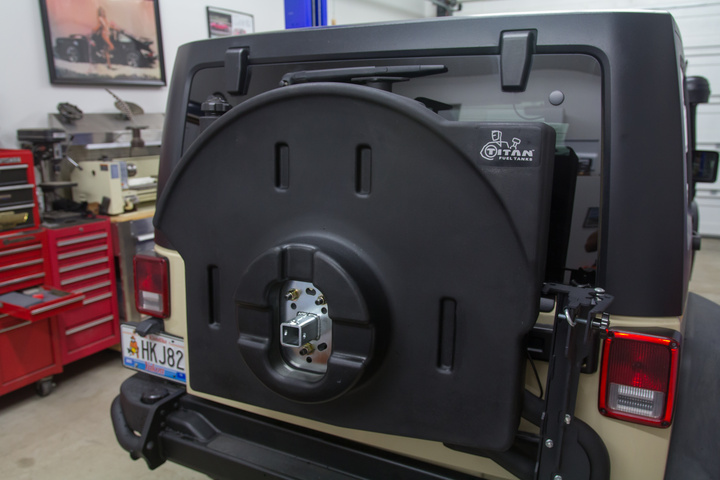 I'm very happy with that!
(Metric: The Jeep is getting 12.8L/100km, with the 52L Titan Fuel Tank on the tire carrier I have a total range of 1050km.)
-Dan

04-27-2016, 07:38 AM
JK Enthusiast

04-29-2016, 01:50 PM
JK Enthusiast

---
Finally got the completed Jeep on the scale today.
Final trim, with everything coming to Africa. 1/2 tank of gas, 1/2 tank of water and 180lbs of Dan in the driver's seat. (Titan fuel tank empty)
5980 lbs.
That's a few hundred heavier than I was aiming for, though it is what it is at this point.
Also I've been out camping around Cape Brenton Island, and it should be in a shipping container on Wednesday.
-Dan
http://i.imgur.com/eRilQ0x.jpg
---
Last edited by Grecy; 04-29-2016 at

01:52 PM

.