Custom Ammo Can Sub Box

03-19-2012, 06:03 PM
JK Freak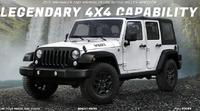 Join Date: Mar 2010
Location: Edinburg, Tx
Posts: 507
Likes: 0

Custom Ammo Can Sub Box
---
I got a hold of a Night Vision Ammo Can type box. I cut a hole in it and mounted the stock speaker in it. I made a bracket for the bottom and the top to hold it. Night vision cans come with a thick foam lining on the inside that I kept. The bass makes a slight wah wah sound when I crank it. Does anybody know what could be causing this sound? I have never made a speaker enclosure before. Everything is tight.
Update: The bottom bracket is just a piece of aluminum bent on one end with holes in it to bolt it to the ammo can. I reused the existing mounting points from the stock sub to bolt it to the jeep. I ended up taking out the foam and lining the inside with MDF board. I just cut 4 rectangles, made a hole in the front one for the speaker face, and a hole in the back for the wires. I then glued it. I reused the existing grommet for the wires. The MDF fixed the resonancing that I was getting. I don't think the original face was strong enough.
Uploaded with
ImageShack.us
Uploaded with
ImageShack.us
Update: I ended up changing the speaker grill for a cleaner look.
Uploaded with
ImageShack.us
---
Last edited by RubiKing; 03-28-2012 at

09:43 AM

.

03-19-2012, 06:12 PM
JK Super Freak
Join Date: May 2010
Location: Palmdale,Ca
Posts: 1,309
Likes: 0
Received 0 Likes on 0 Posts

---
Very cool man.
I don't know anything about sub boxes. But does this box need a hole in it for air to escape? I have seen sub boxes and they all seem to have a hole for air.

03-19-2012, 06:19 PM

---
There are two types ported and sealed. As far as I understand a ported box is for when you haven't built a box big enough for the air volume the sub requires. IMO a sealed box (such as the op) is a clearer sounding system but limits the sound. I'm sure the op doesn't want an rattle trunk hit, so it should work out great.
Very nice idea, looks awesome.

03-19-2012, 06:53 PM
Super Moderator
Join Date: Jun 2011
Location: Hendersonville, Tennessee
Posts: 10,687
Likes: 0

---
The problem with that enclosure is that it is made of metal which resonates, causing the sound you are hearing. You might try some dynomat. It does look good though

03-19-2012, 07:34 PM
JK Super Freak
Join Date: Mar 2011
Location: Seattle, WA
Posts: 1,934
Likes: 0
Received 0 Likes on 0 Posts

---
I understand that the speakers for Acoustic Suspension (sealed) boxes are different than those used in bass reflex (ported) types. The sealed also require more power to drive the speaker properly. But I agree they sound a lot nicer than the bass reflex (ported) types. That is, it is a matter of preference. Acoustic Suspension (sealed) provide a more precise bass whereas the bass reflex (ported) are more vibrant. Sealed boxes also require the enclosure to absorb all vibration, otherwise you get some weird sounds like the one you mention.

There is a third design, I believe called Passive Radiator. In this case the box has an active and a passive speaker. The passive is not powered electrically. It moves by the air pressure inside the box and simulates a second speaker.

Both designs require you to know well what you are doing, hence the big sound difference between expensive and cheap speakers. ;-)

03-21-2012, 05:36 AM
JK Freak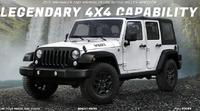 Join Date: Mar 2010
Location: Edinburg, Tx
Posts: 507
Likes: 0

---
Thanks for all the info. I solved the problem of the resonancing. I bought some MDF board and lined the inside side faces with it. I used glue to seal all the edges and to make it snug. I think the front face didn't have enough support (the ammo can is made from aluminum) without the MDF and it was causing that wah wah sound. The sub sounds great now, maybe even better than stock. I think I might paint the speaker grill black next.